Is the 'Fleets' feature a smart move? Why biting isn't a good look for Twitter
After dropping its Fleets feature, Twitter is planning a takeover, but in the process, raising questions about censorship in the digital age.
Twitter's new feature called "Fleets" has people buzzing, both positively and negatively. Disappearing tweets that are "fleeting," as is the wordplay Twitter is playing off of, "Fleets" are essentially stories that Snapchat came to prominence with, and then Instagram bit off.
Twitter is the app for conversation, much more than it is for lifestyle. While Fleets allows people to post more timely thoughts, seeing outfit pictures and meals and selfies on Twitter just won't feel the same as on the aforementioned other two mediums.
Twitter is for jokes and giggles! Not necessarily to brand oneself visually.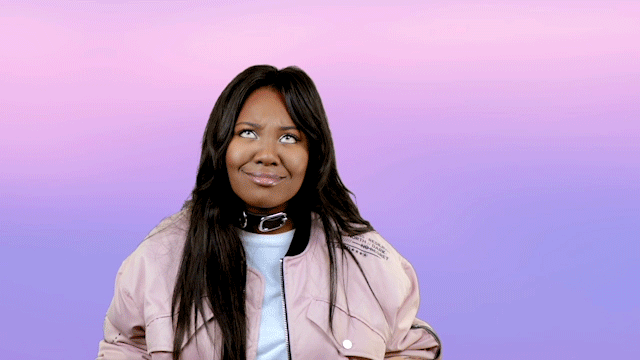 Nevertheless, Twitter is making a big push against its contemporaries. And outside of its 'Fleets' feature it has another add-on that will rival another up-and-coming social platform.
The company announced on Tuesday Spaces, a feature that will allow users to join virtual rooms to engage in audio conversations in real-time with other users.
Heard of this recently? Well, that's because its "rival," Clubhouse, has been revolutionizing the game with this feature, and a grain of exclusivity. Because each new user can only invite one new person in.
Before Clubhouse has even had a chance to deliver an IPO, Twitter has come in for the swoop.
That's cold man. Ice cold.
Twitter expanding is not necessarily surprising.
Other apps like Instagram and Facebook are constantly evolving (for better or worse). And also, look at Twitter CEO Jack Dorsey.
Son. Just look at that beard for a second. That thing looks like it's been growing for millennia, like he's Gandalf the Grey's distant great great grandson. I mean, if he's not shaping that up to look decently presentable for a Senate hearing, he must be behind the computer trying to expand.
But with Twitter's recent audacious pursuits, comes questions about censorship on the app. Yeah, yeah, we all know how this goes. Liberals believe everything is skewed in the right's favor. Conservatives believe everything is skewed in the left's.
And those of us with common sense know it's somewhere in the middle, but Trump and his cronies' tweets dripping with misinformation that can get people killed (such as wearing masks being a threat to freedom) deserve to be flagged and removed.
Still, Dorsey, Twitter, and even other companies have had their hands full trying to maintain fairness in the eyes of the public while not promoting misinformation on their platforms.
Or, in Mark Zuckerberg's case and Facebook, their hands are not full, as they just do not care.
There is a thread from two years back on Reddit (yes I recognize the irony in analyzing all these different social media outlets) that notes how Twitter users are often suspended without a reason. Appeals are sometimes responded to, other times not.
We can relate personally. Recently, after Senate-candidate Jaime Harrison quoted a tweet featuring a story of ours on him (written by one of his campaign staffers), we were suspended from the app without reason or warning.
The story did not contain misinformation, violent rhetoric, or anything that could be misconstrued as such. Our appeals have not been responded to. We, like many before us, are in #TwitterJail.
Was it so vast a group of people on the right flagging our tweet that Twitter was forced to do something without doing its actual due diligence? Was it a mistake?
Or was it something far more sinister, considering how the man Harrison was running against, Lindsey Graham, was recently discovered to have asked several people to throw out legally-cast ballots?
Something is fishy, and the Senate speaking with Dorsey and Zuckerberg about their roles in upholding election integrity and democracy do nothing to dissuade our qualms and worries.
There is no precedence to this. To any of it. Social media and the internet is its own beast, and no one, much less the grandpas and grandmas in the federal courthouses who don't know how to work an iPhone, know how to regulate the power and influence of the social media magnates.
In harrowing times, honesty is of utmost importance. Even if the internet is saturated with so much news, there must be ways to flag what is false and disqualify certain outlets from spreading fake information for personal or political gain.
And there must be ways for the honest and innocent to not be restricted and suspended accidentally.