Is it a dub for Facebook? Why you might want to delete your account
Facebook has been sharing your private messages with hundreds of companies. No cap.
Yes, the personal messages you send in and out of messenger; the ones of you reminding your grandma to take her meds on and the ones you dirty mack in — those ones too!
Apparently personal data has become the most prized commodity of the digital age and Facebook, for years, has been giving some of the world's largest tech companies access to just that, according to a New York Times report last week.
As recently as last year, Spotify, Netflix and the Royal Bank of Canada were allowed to read, write and delete users' private messages — privileges that appeared to go beyond what the companies needed to integrate Facebook into their systems. https://t.co/d1UjN1nMj3 pic.twitter.com/EfnEZ52GTo

— The New York Times (@nytimes) December 20, 2018
They also reported that Facebook allowed Microsoft's Bing search engine to see the names of virtually all Facebook users' friends without consent, and gave Netflix and Spotify the ability to read Facebook users' private messages.
For them, it was a win-win. Facebook got more users and advertising revenue and partnering companies could narrow down their ads and offers. However, we, the users' whos private messages are being rummaged through without consent, lose.
Facebook has 2.2 billion users and the information that 2.2 billion holds is seen as very valuable to a lot of different entities.
How then can we trust Facebook with so much power with no oversite? How can we trust we're not being compromised? How can we have trust in privacy?
It makes you wonder if Facebook is safe to even have at all.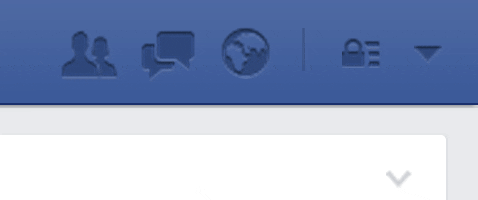 Following the news, Facebook released a blog post entitled 'Let's Clear Up a Few Things About Facebook's Partners'. In its statement, Facebook admitted that it gave third-parties access to private messages, saying:
"To be clear: none of these partnerships or features gave companies access to information without people's permission, nor did they violate our 2012 settlement with the FTC."
While this sounds awfully compelling, this isn't the first backtrack nor misstep Facebook has had even this year. Just in 2018, Facebook has been the topic of discussion in regards to data privacy to Russian meddling and fake news. CEO Mark Zuckerberg has issued multiple apologies for its missteps, and yet the scandals keep coming.
At this point questioning your information's safety on Facebook wouldn't make you a skeptic, it would be the wise thing to do. Netflix is denying the claims.
Netflix never asked for, or accessed, anyone's private messages. We're not the type to slide into your DMs.

— Netflix (@netflix) December 19, 2018
In a released statement they said: "Over the years we have tried various ways to make Netflix more social." The statement continued,
"One example of this was a feature we launched in 2014 that enabled members to recommend TV shows and movies to their Facebook friends via Messenger or Netflix. It was never that popular so we shut the feature down in 2015. At no time did we access people's private messages on Facebook or ask for the ability to do so."
No matter who's"fault" it is, either way, it doesn't make keeping a Facebook account any more attractive. I mean, who uses Facebook nowadays anyway, other than to remember birthdays and spy on the people who've let themselves go since high school?
Now that you can't even count on Facebook to give you some breathing room to send a message, what incentive is left?
Zuckerberg has been feeling it, too. Employee morale is down, calls for quitting Facebook have spiked and the founders of two of its most popular products — WhatsApp and Instagram — have resigned.
The company's stock price has declined by more than 20 percent this year and Zuckerberg even lost an estimated $15 billion. Sheesh!
Keep your Facebook, delete your Facebook — that's your prerogative. But if one thing is abundantly clear, until major changes are made to Facebook's policies, you don't know who you're really sharing your information with.