IG copies another app AGAIN: Will Instagram reels kill Tik Tok?
On August 5, 2020, Instagram surprised the world with reels. The application added a  new feature that allows its users to create short-form videos and share them with friends and followers.
Hmmm… Tik Tok? Is that you?
Coincidentally, the launch comes in the wake of a potential ban of Tik-Tok from the United States. Thus, one can't help to wonder: Has Instagram just declared war (again)?
One concept, two products, one king
Like Tik Tok, Instagram's reels are 15-second long videos that allow its users to use an array of filters and effects and include popular music on them.
The app has also improved its "Explore" page so that it has a specific landing spot for reels. And, like the "For You" page in Tik Tok, users are able to scroll through videos.
Hellooooo, Reels 🙌

Introducing a new way to create and discover short, entertaining videos on Instagram.

Reels is rolling out today to more than 50 countries around the world.

🤳🤩🎥✨😂👀💯https://t.co/RfXDhYawSF pic.twitter.com/FjSGSpSGpn

— Instagram (@instagram) August 5, 2020
Just a week ago ByteDance, Tik Tok's parent company, accused Facebook of plagiarizing its product with reels.
Robby Stein, Instagram's product director, defended the company by stating that "no two products are exactly alike, and ours are not either."
Still, after 2016 no one will trust Instagram anymore. #RIPSnapChat.
Remember? That time when Instagram cloned Snapchat's concept and incorporated it as another feature inside its app?
You know what I'm talking about; when Instagram literally fed itself from Snapchat's ideas.
After only a few months from its launch in 2016, Instagram's stories had more than 200 users, it outnumbered Snapchat users by more than 50 million.
Would it be able to eat its now competitor — Tik Tok — the same way?
---
Instagram vs Tik Tok
During times of social distancing and lockdowns, Tik Tok offered unconventional ways for people to connect and entertain themselves. The app not only became a quarantine novelty but a form of distraction and socializing during highly stressful times.
Have people developed an emotional connection with the app after it saved their lives and minds? That is yet to be seen.
Just within the third week of March, the application downloads increased by 18% from its previous week, totaling 2 million downloads in only 5 days.
Now, it has over 800 million users and it been downloaded from the Google Play store more than 1 billion times — numbers that were never seen for SnapChat.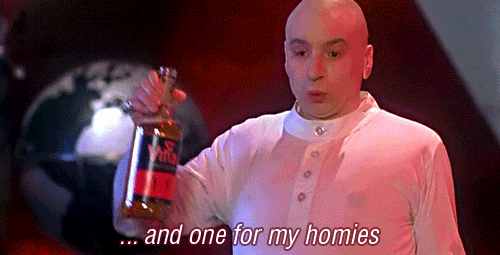 Yet, during its 10-year anniversary this month, Instagram celebrated 1 billion users.
As of July 2020, Instagram was the 6th most popular social network; quickly followed by Tik Tok. Being the home of many influencers, and the most popular place for many multi-million endorsement deals, Instagram has embedded loyalty from its users.
Celebrities like Kylie Jenner, Cristiano Ronaldo, and Nicki Minaj earn from 150-230 million dollars PER POST. The trust and reach that his social network has generated for business are unparalleled.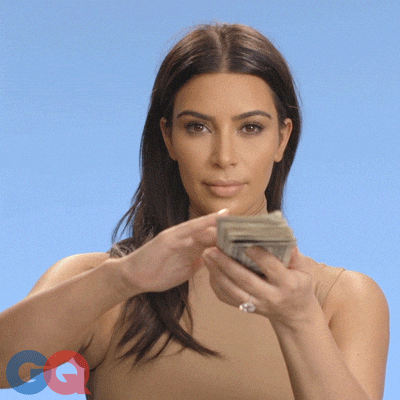 However, these are things that are easily replicated on Tik Tok.
Within less than a year, Addison Rae Easterling earned 5 million dollars thanks to her dances in Tik Tok. She is Tik Tok's highest-earning star, followed by Charlie D'Amelio (4 million).
COVID surely helped Tik Tok gain popularity, but has it won its user's loyalty?
---
Pacman complex
While it may have been easy for Instagram to eat Snapchat up, Tik Tok may be putting up a battle.
SnapChat was born out of the conversation of two Standford students — Evan Spiegel and Bobby Murphy. They developed Picaboo, looking to create an app that allowed its users to send pictures that would eventually disappear, which later evolved to SnapChat.
Naturally, when the time came, Facebook (Instagram's parent company), knew exactly what they were against; two college students building a "safe" environment for… hookups? (Let's call them dates).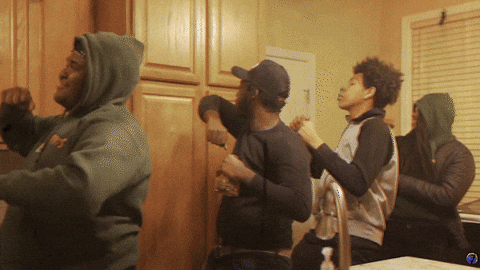 ByteDance, on the other hand, a Chinese multinational technology company founded in 2012, has a net worth of over 100 billion USD.
It has 7 different acquisitions, 20 investments, and billion dollars founding. The company has handled different social networks for over 8 years, Tik Tok being the most successful.
It's less than half the time of experience that Facebook has, but ByteDance clearly understands how to handle social networks. It has had both WeChat and Facebook as the role model and teachers to learn from; both, Eastern and Western cultures combined.
And, although it sparked during the COVID pandemic, it has been growing in popularity since its launch in 2016 at astonishing increase rates.
Having more than 800 million users within only 4 years, endorsement deals of millions of dollars. It has conquered all aged demographics, established a strong identity, and managed to get its community constantly engaged.
Surely Tik Tok is ready to put on a good fight. If they don't get banned from the United States, of course.
Trump says he will ban TikTok through executive action as soon as Saturday https://t.co/TJy3S4585E

— CNBC (@CNBC) August 1, 2020