If Mike Tyson made a return to the boxing ring would you tune in?
Is Mike Tyson returning to boxing? Well, he is back and he is swinging.
And he doesn't mith.
The previous undisputed world heavyweight champion and youngest-ever boxer to win a heavyweight title recently released a video of him back training. His words uttered at the end?
"I'm back."
Tyson looks incredibly fit and agile, strong, and forceful. It's not surprising that he's kept with him the strength and the power that he can throw in a punch. But what is surprising is how agile he still is, how quick his feet and hands move, how crafty his moves are with gloves on.
Tyson, one of the most enigmatic and polarizing athletes of all time, has taken a step away from boxing in recent years. His podcast, "Hotboxin' with Mike Tyson" has occupied some of his time, as well as many personal ventures such as appearing on talk shows that have sparked headlines.
In the aforementioned "Hotboxin'," Tyson and his co-hosts revealed that they smoke 10 tons of weed at Tyson ranch a month.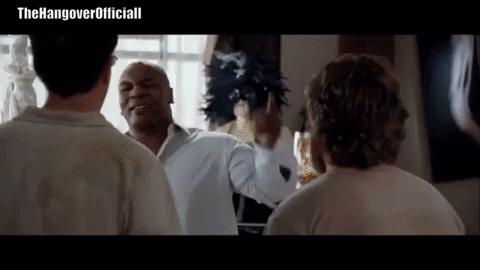 "It may not be over yet," Tyson said in a Facebook livestream.
"Anything's possible. I feel unstoppable now. The gods of war have reawakened me, ignited my ego and want me to go to war again. I feel like I'm [young] again," Tyson continued.
One of the most feared fighters of all time, Tyson won 44 of his 50 victories by knockout, and in 1990, five years into his career, was undefeated.
Iron Mike has not fought a professional fight since he lost to Kevin McBride in 2005. Polarizing as they come, if Tyson stepped into the ring again, love him or hate him, people would tune in en masse.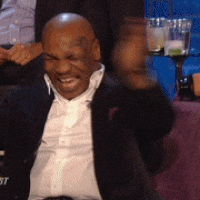 Tyson's quickness in the training videos he released is almost too amazing to believe. But for a man that has been labeled as crazy and insane before, what else can we expect other than the unexpected?
Whatever these videos mean for the sports world, for boxing, for entertainment, is not to be stressed. Watching Tyson go in with gloves on is a much-needed sight for sore eyes. If he happens to step into the ring again, possibly fighting Holyfield or another boxer, we will all tune in.
But even if not, Iron Mike has still got it. And I wouldn't want to be facing him in the ring.