Hype for the holiday season? Tips to recenter your creativity
The holiday season is often a slow period for creativity.
The creative industry – as well as other professional fields, especially those that outsource creative projects – tends to slow its production capacity down in exchange for quality time with family. 
Usually, a creative spends most of the year isolated in their creative spaces. Making moves with ambitious ideas, collaborative endeavors, or personal projects consumes us for the sake of creative growth.
With the COVID pandemic still in the air, this time of year may be subject to the same kind of isolated, social distancing we have grown – somewhat – accustomed too, for the safety of others and ourselves.
Being home for the holidays will have a different meaning, and that traveling by plane is a sketchy move as well. In our current residence, we should spend time refocusing our creative energy and tackle those ideas in your head.
Holiday season laziness is common. Tap into that creativity and pick up that project you were "working on"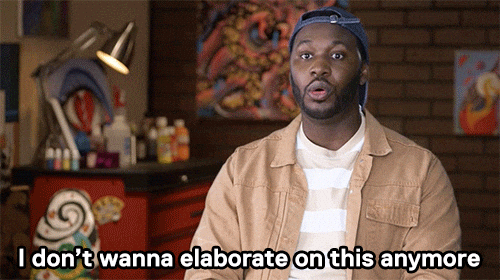 You can start by picking up that project you put down recently. You may have started on a cool video edit, or illustration, or a rebranding project. That was a start, now is the time to dig into your desktop and open that file up.
Find the inspiration to complete or continue your project. Turn that canvas, pick up those brushes, and start over if you need to. Chances are, your perspective and creativity have evolved since you last touched on your idea.
---
Get rid of your cooked ideas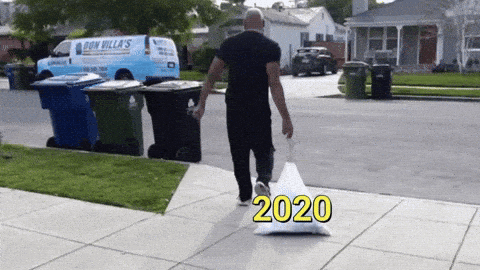 Start on a new idea during the holiday season – you know the one that has been itching the creativity in you. With plenty of time to brainstorm, you can advance your concepts with some 'out there' thinking. No idea is too crazy and likely will be made in the practical sense. So, fear shouldn't hold you back.
Take the seed of your idea and plant it on your to-do list. You are the only one who has to know about this idea, and protecting it comes naturally. With more time to bunker down and get started, as a creative, these holiday months away from your family will be like any other time of the year.
---
Assemble your holiday season squad
Find a holiday season squad to tackle a project. Many of your friends or associates may still be headstrong about their projects this time of year.
Those are the people during the holiday season who can boost your creativity in the process. Finding those who are serious about their work 365 days a year may be a blessing for you. 
You may still want to define the holidays as a wind-down of the year, but with an ambitious ally in your network, take notice of them and see if there is anything you could be of help with.
That 'intern'-mittent growth
Resist selling yourself short because of your skillset. You can always offer up your services as an intern of a sort. Allowing for opportunities opens you up to growth as a creative within your network.
Sometimes others just need hands on deck to get things done, and if you're available, consider tagging yourself in for the greater good. Better, take the initiative if you haven't been struck with anything new on your end.
To do something outside of your creative field is always better for you in the long run. You will gain more insight into the creative process outside of your wheelhouse.
Offering you up to more work in the future and more elaborate ideas.
---
Use your creativity to make moms proud during the holiday season
Use your creativity for something that your whole family can enjoy for the holiday season, especially your mommy. It can be your gift to them and stay in their thoughts as you are temporarily away.
Perhaps your family usually has a hard time understanding you as a creative, and that's alright. Use the time to, maybe write a funny song about them that cheers them up.
Or create a family portrait using your design, photography, or painting skills. 
Make some thoughtful mini-sculptures, or drawings, or print some images that remind you of them. That way your family can value you as an artist and a family member.
Crafts and other creative applications are ways to keep your mind off the distance between family and a way to advance who you are as a creative. There is no love lost here, only the opportunity to gain.
Don't think that you're skipping family time for personal gain. This is what we all must succumb to at the moment. Instead, use the time to continue to connect virtually. You can still play games and share your meals over facetime.