How to turn your small college budget into a cryptocurrency fortune
If you're like any other normal person, I'd assume you're going into 2021 with hopes like "becoming successful," "getting in shape," or any other aspiration that you and I both know probably isn't gonna happen.
And don't get me wrong, that's nothing against you, but how often does someone tell you their New Year's resolution and mean it 110%?
The road to success isn't as long as it used to be anymore — and it's honestly not as hard either. I know one reason behind why that "becoming successful" resolution isn't really working, and that's due mainly to a simple lack of knowledge.
Don't lie telling yourself you can get rich off something you have no idea about, unless you're a fluke king, so it's time to really talk about the mini gold rush our generation could be missing out on — cryptocurrencies.
If you invested only $100 into each of the current Top 20 #cryptos a year ago….you would now have $524,215 😮😮 #cryptocurrency 💰💰💰 pic.twitter.com/aQOnPFSCnR

— CryptoCurrency News (@CryptoBoomNews) January 2, 2018
So imagine all the stupid things you wasted your paycheck on this past year. The hundreds of dollars that you don't even remember having and spending until you need the next "thing."
Now imagine you threw a couple hundred in just a couple of these cryptos… How you'd be feeling going into the New Year with real bread, not just the crumbs.
This past year, Bitcoin (BTC) seemingly took the nation by the throat and forced us to be locked in, watching. I've never seen such a clear, blatant representation of Westbrook's tunnel vision until I heard what people had to say about Bitcoin.
And the problem wasn't as much the talking strictly about Bitcoin, but the fact that I'd never hear any other coins said besides maybe Litecoin (LTC) and Ethereum (ETH).
Sure it takes money to make money, but $100 looks like it'll get you started just right too based on these growth charts. Quartz gave us some insight into how some of these comparisons work.
While Bitcoin does perform a bit better when compared with other cryptocurrencies (tokens with their own blockchains), it's NOT true in comparison with ICOs – initial coin offerings that exploded this past year.
Basically, these ICOs support big changes in the world, meaning the "tokens" they offer represent their way of funding huge projects through investors big AND small.
It's very similar to a stock IPO (initial public offering) in the sense that the general public are the investors, not just the guys on Wall St.
Like I know you remember good ol' Jordan Belfort introducing Steve Madden and taking his company public – how big of a step that was towards real money.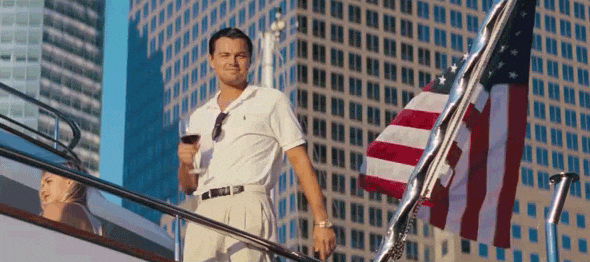 All I'm saying is 2018's the year.
In market terms, "bull" refers to a market rise and "bear" refers to the fall, and it seems we're in the second longest rising market of all time.
It's not about having thousands of dollars to stow away for the possibility of a random pop in the market – do your research.
Read about the development teams, the essentiality of the token, and evaluate the whitepaper, which has all the info needed about the project and ICO.
It's time for our generation to stop watching everyone else's moves and make some moves of our own. You'll be surprised what you're capable of with just a lil' knowledge.