How to make money streaming your video games on Twitch
The concept of people spending time to watch others play video games via live stream may still be hard to wrap your head around, but in 2017 this is deadass a profession.
With e-sports continuing its rapid growth, gaming will become a billion dollar industry by 2019 according to CNN, and a big part of that market isn't even the consumers playing the games — it's the people watching it.
Still, there's no money in just peeping, which is why you should be the one capitalizing on these attention spans by streaming your own damn games.
The good news is that the biggest streaming service in the world, Twitch, is making it easier for people to monetize and make some good bread.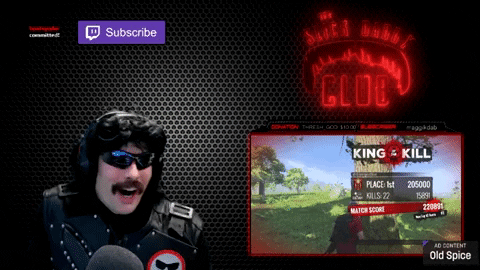 According to Twitch's blog, they're starting to roll out a new set of features geared towards educating and onboarding gamers who want to become pro streamers. A big part of this will be the new "achievements" system they are introducing,
"For many streamers, Affiliate or Partnership status is the dream, but the steps you should take to reach those goals haven't always been clear. Achievements clarifies those requirements and encourages creators to learn streaming best practices and interact with their communities. This feature is built to give streamers a fun roadmap to achieving greater success on Twitch."
The biggest revenue driver for pro streamers today is obviously finding someone to sponsor them. So making a name for yourself in this vast community is one of the most important parts to reach that milestone.
Another big feature is the "rituals" concept which will allow new viewers to your channel to immediately recommend you. The "raids" feature has been flushed out as well as driving viewers with another user's channel you've partnered with will become more seamless than ever.
https://giphy.com/gifs/linarf-games-3o7aDcynHUu1N8XgZO
The "premieres" feature will allow users to organize viewing events with their channel and subscription gifting has finally been added to bring the community of Twitch to the next level.
All new stats features will also give Twitch users better insight at what's working for them and these are just some of the new tools that the company is rolling out to make being a pro streamer easier than ever.
Now maybe you can figure out a way to get out of your parents' crib.