How the Hashtag Sports Conference will be giving insight into Gen-Z
Next week, Hashtag Sports will be hosting a conference in Times Square to focus on the New Sports Economy for the next generation.
Over the course of three days, industry leaders will gather to make original announcements, share insights, and offer bold predictions on the state of the sports industry and what's next to come. The New Sports Economy is an increasingly challenging market.
Because technology is diversifying the way fans are experiencing sports, this conference will be instrumental in how sports will be consumed.
After peeping over the events and panels that Hashtag Sports will host from June 25-28th, it's easy to see that they are truly for the next generation.
Here are six conversations that will undoubtedly improve the sports experience as a whole:
Marketing to Gen-Z: Building Brand Credibility with Young Fans
Generation-Z is one of the most perplexing and challenging groups to reach, but their loyalty is unmatched.
Youth engagement strategist Gregg Witt will lead this talk, as he guides brands into youth culture, leveraging influential and youth creators as more than messaging agents, and share best practices for building credibility with sports' most influential cohort.
---
Deconstructing Gen-Z: Understanding and Engaging the Multi-Faceted Kids Market
Hashtag Sports understands that the youth is the future.
This talk will attempt to understand the next generation and shed light on deconstructing who they are and who they want to become.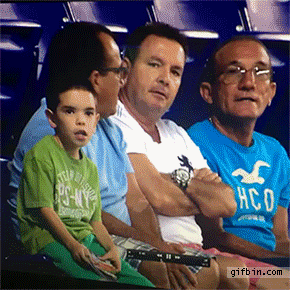 Reaching them where their attention is focused and understanding why they are focusing their attention in those places.
---
A New Era of Athlete Branding
Appropriate branding is the crux for building a following. Today's athletes have a unique opportunity to build their brands beyond the lines of their sport.
With social media, athletes can access the ultra-passionate fanbases that drive sports and — when armed with the right content — can build audiences that rival that of their school, team, and the league.
JuJu Smith-Schuster from the Pittsburgh Steelers will join opendorse CEO Blake Lawrence to discuss his brand journey from college to the NFL.
They'll address his personal brand strategy, the role of his reps, team, and league, and the future of athlete marketing in a technologically-oriented society.
---
Bleacher Report: House of Highlights
Bleacher Report and specifically House of Highlights has established themselves as the sports voice for this generation.
With more than 9 million followers, House of Highlights is an account that influences behavior and has zeroed in on Gen-Z.

During this panel, Omar Raja, the founder of HoH, will explain how he capitalized on his audience and why the multi-cultural Generation-Z consumers are being underserved by traditional media outlets.
JuJu will join Omar for a raw conversation on how to keep it real on platforms.
---
How Innovation and Technology are Transforming the Global Fan Experience
Technology has inherently altered the way fans are experiencing sports.
Now more than ever, sports teams and leagues are relying on innovative technologies to identify insights that can improve the fan's experience wherever they are.
Notable CMOs will explain how to create fan value that drives interest, engagement and lifelong fandom.
---
Hulu: Reinventing Sports For The Connected Fan
I surmised Hulu was up to something when they came forward as one of the main sponsors for the NBA Finals this past year.
That's why Hulu's own Richard Irving will address how Hulu is building hyper-personalized sports experiences appropriate for die-hard fans, and even the casual fan as well.
Hashtag Sports is prioritizing the next generation and they understand how technology is altering the way sports will be consumed.
This will be pivotal for the culture moving forward, and it's exciting to see these guys are inspiring the conversation for Gen-Z.