How SkillShare x Kulture Hub look to inspire creatives to bet on themselves
Skillshare is an online learning community for individuals who want to learn from instructional and educational videos.
With some of the most knowledgable instructors in their respective industries, Skillshare focuses on interaction rather than lecturing, with inventive projects as the main goal.
KultureHub is collaborating with Skillshare, and we are able to bless creatives with 13 hand-picked curated classes open for enrollment.
These courses are available for anyone who seeks expertise or advisement and direction in their goals. We are more than happy to help share these lessons for creatives of all types.
Curated just for our community, these classes range from social media, photography, marketing, music, editing, and design.
Here are the courses, fam.
Context is Key: Social Media Strategy in a Noisy Online World – Gary Vaynerchuk
This class will teach you how to develop a results-driven social media strategy for the short-term and long-term.
In order to tell the right story in the right context, you will be taught how to break down your story on each individual platform: Facebook, Twitter, Instagram, Tumblr, Pinterest- all in under 90 minutes.
Instructed by Gary Vaynerchuk, an entrepreneur, and CEO of Vaynermedia, creatives have the opportunity to get inside the brain of an innovative and brilliant man who has grown many businesses he came into.
With 23 video lessons, you will learn how to create your own platform-specific social media strategy and how to build long-term relationships with customers.
---
Portrait Photography on the Street: Connecting with Strangers – Zun Lee
View this post on Instagram
Photography is all about capturing the energy in the room. Room, of course, is metaphorical, as any space has a certain aura within it.
Few places in the world have more unique energies than Harlem, New York City, and in this 20-minute class, photographer Zun Lee explores this area and how to capture the essence of a place and its people. Lee is a self-taught photographer who often works on documentary and street photography projects.
Some of these projects have been featured in the New York Times and Slate. This class will teach you how to get a stranger to cooperate with you and create a photograph that shows their true self.
A large aspect of photography is about making a connection, Lee says, and then capturing a beautiful image from there.
---
The Staples of Branding: From Purpose to Product – Jeff Staple
Streetwear icon Jeff Staple breaks down how to build a brand from purpose to product. With expert advice for anyone who has a creative goal but needs some help in marketing themselves or their company, these are videos you need to watch, especially those who are interested in the fashion industry.
Staple will explain how to refine your brand name and brand slogan, go over the philosophical, technical, and legal considerations in logo creation, and teach how to craft a debut collection.
"This class is perfect for aspiring entrepreneurs in the fashion industry… and anyone interested in learning what it takes to build a brand from the ground up…" said Staple.
---
Storytelling for Leaders: How to Craft Stories that Matter – Keith Yamashita
View this post on Instagram
Stories are everywhere in the world. But as those of us with poor-storyteller friends know, not every story is interesting, and it takes work to tell a story the right way.
That's where Keith Yamashita, founder of SYPartners, comes in. In this 25-minute class, Yamashita will teach you how to tell a compelling story that matters to your audience. And this is not just for writers.
Telling a compelling story is important for branding, pitching a story to a boss or coworker, or creating a unique and interesting website that consumers will want to read.
Storytelling is everywhere, and everyone can always improve at it.
---
Visual Thinking: Drawing Data to Communicate Ideas – Catherine Madden
https://www.youtube.com/watch?v=PiT4UuG7IRk
This 60-minute class explains how drawing can help you communicate ideas faster, clearer, and stronger. It can be difficult to comprehend and unravel data sometimes, but Catherine Madden sure makes it a whole lot easier.
She teaches you how to organize ideas, extend your brainstorming, and communicate complex concepts to audiences of all sizes. This class will be useful for designers, writers, or any creative teams looking for ways to better communicate ideas.
---
Learn How to Mix Music – Young Guru
Young Guru is a producer, DJ, and Grammy nominee, and is here to teach you essentials of audio engineering. Guru has worked with Jay Z, Kanye West, Eminem, Beyonce, and other superstars in the music industry.
He is excited to share his skills with you and continue to learn as the class goes on. You will be taught how to organize a mix, how to arrange levels with an artist, how to add effects to music, and how to maintain tonal balance in your work.
This knowledge is important to a music career, especially one in production. Don't miss out.
---
Writing For Online Engagement: Fiction in a Digital World – Rebecca Sky
This class is perfect for creative writers, fanfic enthusiasts, bloggers, and beginners curious about self-publishing.
In this class, you will cover today's writing landscape, learn how to merchandise individual stories, market your work to build your personal brand, and more.
Instructor Rebecca Sky is a talented fiction writer who has written custom fiction for brands like Paramount, Sony, and Microsoft. Anyone who has an interest in writing and publishing should check this out.
---
Create an Eye-Catching Instagram Feed with Storytelling – Chaz Langley
View this post on Instagram
For creatives of all types, smart social media engagement can be all the difference to establish a connection to help your career.
Chaz Langley, singer/songwriter/actor/model, will share his process of telling stories through inspiring images and custom banners on Instagram.
Storytelling is essential in all businesses, but on Instagram, where there is so much to see, it is important to have your page stick out. Look into this class fam; it only takes one shot to make it big.
---
Going Pro with Street Photography: Shooting Brand Lookbooks – Trashhand
View this post on Instagram

Travel with iconic street photographer TrashHand and learn his process for shooting a brand lookbook.
TrashHand has shot for Jordan Brand, Raised By Wolves, Dope Boy Magic and more, and used fashion lookbooks to grow as a photographer and professional every step of the way.
This documentary-style class will share advice on pitching and working with brands, preparing for a shoot with styling and scouting, and shooting and editing photos.
---
Bookkeeping for Freelancers: How to Handle Your Finances – Emily Simcox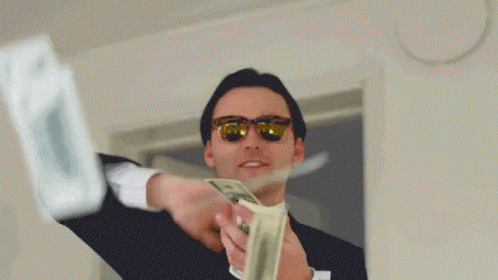 Bookkeeping is the secret to becoming a successful freelancer.
In this easy-to-follow class, Bench's Emily Simcox explains how to choose the right bookkeeping method, easily categorize and track your expenses, and stay organized throughout the year. Bench is North America's largest bookkeeping service for small businesses.
You've got an expert instructing you here so don't sleep.
---
iPhone Photography: How to Take Pro Photos On Your iPhone – Dale McManus
View this post on Instagram
Everyone with an iPhone (especially the newer ones) knows that they can take a damn good photo. This class will teach you how to be a professional digital photographer with nothing more than the trusty iPhone.
This course is designed for anyone who wants to develop a more impressive portfolio or social media account, beginners in photography,  or anyone that wants to make a career out of digital photography.
The world is changing, and smaller and smaller cameras are able to take clear pictures.
---
Fundamentals of Photo Editing – Justin Bridges
https://www.facebook.com/skillshare/videos/2123071074577260/
Craft the photos you've always imagined!
This course is perfect for photography enthusiasts of all levels, whether you take photos on a fancy camera or just your smartphone.
Discover how you can transform your photos with just a few key editing techniques. You will be taught how to edit color with hue, saturation, and luminance, how to fix exposure, white balance, and distortion, and how to use the tone curve for tiny adjustments.
---
3D Printing: Solving Problems Through Product Design – Lauren Slowik
Instructor Lauren Slowik will help you invent your own product through 3D printing. She will teach you how to identify a problem, sketch a solution, make a simple 3D rendering, and print your final product.
The technology available in this era is extraordinary, and 3D printing is one of the most incredible technologies available. No previous experience is necessary, and all are welcome.
Street & Documentary Photography: The Ongoing Moment – Andre D. Wagner
In this class, Wagner roams the streets of NY documenting life as it passes by.
Throughout the course, you'll learn how to capture reality with lightspeed camera reactions and develop a visual language for your next street photography project.
Wagner also gives insight as to how he approaches strangers, photographs with confidence, and the importance of following your gut reaction.
Make sure you sign up for your two-month free trial on us. We got you!