How self made designer Joe Freshgoods won by sticking to his roots
What if we rethought the possibilities of starting a clothing line? What if, despite a lack of resources, we felt empowered to flesh out a brand, build a business and influence a city?
For a lot of people, such feats are implausible. To them, there has to be a handout or someone you must know. The thought of owning your own as a minority in the most segregated city in the country is a pipedream.
But for Chicago designer Joe Freshgoods, that's exactly what we're witnessing today — national recognition and popular success for a homegrown designer who started it all with a dream. You may not know Joe personally but you've seen him — or at least seen something he's designed.
His "Don't Be Mad" trademark has been sported by the likes of LeBron James and SZA to Desus Nice and Chance the Rapper, he owns both a physical and online store which is almost always sold out, and he'll even DJ.
He dresses humbly, deferring to cozy and functional over flashy; he's never short of ideas, hence his inspirational hustle; and, most of all, he's Chicago as fuck.
super cozy DBM fit 😎, you the best @sza pic.twitter.com/lzndgGhMNA

— JFG (@JoeFreshgoods) February 16, 2018
Just yesterday (May 21st), to celebrate the chain's new and exclusive MIX by Sprite Tropic Berry Sprite beverage, McDonald's announced it was partnering with the Chicago designer, who will drop his latest capsule on Friday along with a new track and video "That's The Mix" from the rapper, KYLE.
To put into context: the mother of all fast-food chains — a billion dollar corporation — tapped a local, self-made, designer, who, for all intensive purposes, only makes clothing he likes, with no compromise of integrity in the process.
Impressive is one word for it; inspirational might just be the better fit, though.
If you look at him now, you may consider him an A-list fashion designer from Chicago but it definitely wasn't always that way.
In a city where the brightest stars are notorious for moving once they get on, Joe has countered that trend. Not only has he remained planted in the windy city with his newfound success but he's been putting Chicago on because of it.
With the lines that stay repping like his "Chicago Girls Do It Better" tee or his "Save Chicago" cap, he forced big names to come to him. Being that he got his start selling clothes out his basement it's a major come-up, but more importantly, Joe's proof that you win the way you want to win when you stick to your guns.
Pinned on his twitter is a montage of tweets that show how he spoke on the things he wanted before having them.
In 2013, he was hoping to reach four-thousand followers, now he has over 35K. At one point he was tweeted about how he needed a store, now he has pop-ups all across the country. And his 2017 run in itself was historic.
Tweet it into existence 😂 pic.twitter.com/fR03D9P1AS

— JFG (@JoeFreshgoods) December 11, 2016
In January last year, Joe went viral when his "Thank U Obama" campaign sold out in two days.
He followed that up by opening his brand new store, Fat Tiger Workshop in June.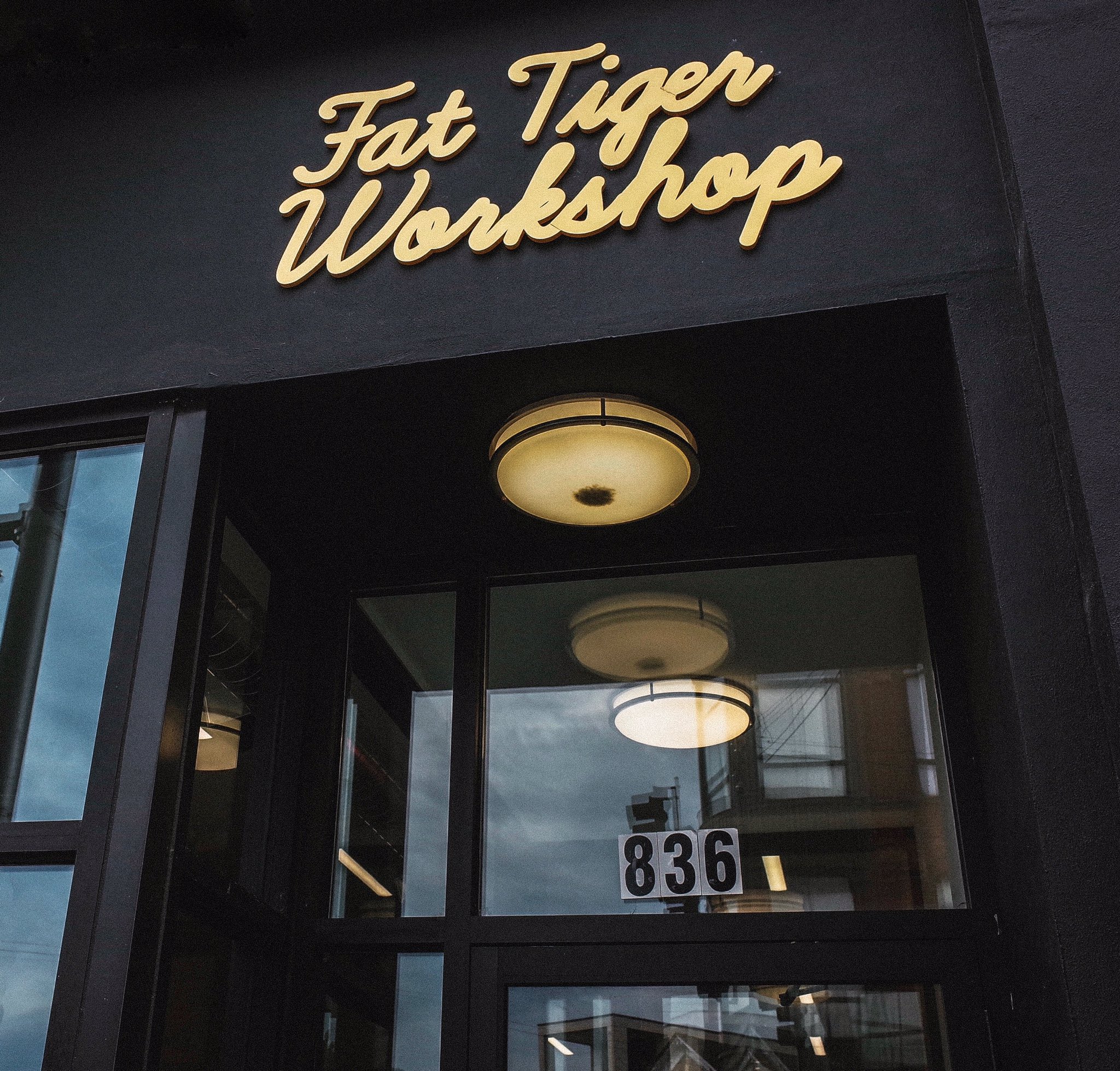 And in September, Joe announced his collaboration with the NFL which partnered with influencers across the culture in a campaign titled "Who You With."
Joe Freshgoods makes it feel like anybody can start their fashion line. Kanye has been on record stating how there are certain powers that be and gatekeepers that dictate career paths, but Joe's trajectory has proven otherwise.
The fact that Joe has managed to make an impact on the culture he loves in his own way, and still have the mainstream buy-in, is a testament to what happens when you remain true.
The people that endorse Joe don't do so because they're told, they do because they like the brand and what it represents, and that's something Joe has learned to cultivate organically.
His latest collaboration with McDonald's is just the latest of what I'm sure will be a multitude more of mainstream partners to come.