How Mike Clavijo elevated lifestyle brand nyc.lav during a pandemic
There's an empowering feeling when looking at the nyc.lav logo. A four-ringed hand reaching and holding an empty space. It gives off a "The World Is Yours" ambiance; a limitless feeling. It's everything that a New York City brand should be, and more.
nyc.lav is a lifestyle brand established in 2016 by founder and CEO Michael Clavijo. The brand was created with the intent of distributing original cuts, sew garments, and unique art printed on curated blanks.
The garments are designed and constructed in-house and released in volumes. Prints made on pre-sewn blanks and other products are released in capsules and singles.
All art is designed in-house, individually, or in collaboration with artists sharing a vision of creativity and an understanding of what it means to bring quality to people who are, or were once, kids that grew up on the bare minimum.
nyc.lav is bridging the gap between the youth and their aspirations. Its tagline represents it all: born in new york. opulent worldwide.
Turning nothings into somethings is creativity at its finest. In an unprecedented year, Mike went all-in with nyc.lav during the COVID-19 lockdowns to elevate the brand.
I had the opportunity to pick his mind on his creative process and journey building out NYC's next iconic brand. Check out the interview below.
---
KH: What are 3 items that are holding you down through the pandemic (so far)?
MC: My phone, my Xbox, and my computer held it down. It's been 50% me trying to create as much as I can, and 50% playing Xbox and watching TV. They kind of go hand in hand because I can't really do one without doing the other at some point.
---
KH: Favorite quarantine bite(s)
MC: Wings.. I been eating wings at least once a week.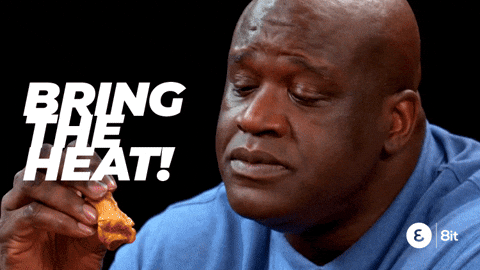 ---
KH: What is nyc.lav? Who is it for?
MC: Initially, it was a name I had for a brand; an anagram between my last name and the city I'm from. I wanted a space to be creative and put out the ideas I had. But over time, I've seen the potential to make it something greater than what I had planned.
The audience is really anybody with an appreciation for New York culture (which extends beyond new york. We're the melting pot and the cultural capital of the world). If I had to specify, it's for anyone that wanted quality clothing growing up but couldn't afford it.
I don't know how many times in high school I wanted clothes or some fire designer collectible and I couldn't because I didn't have the money.
---
KH: The squad. The gang. The team. However, you want to call it. Who are they and how have they supported you on your creative journey this past year?
MC: Originally I was going to have a few partners help me launch the label, but over time it became apparent that it made more sense to run it by myself. There's no ill will towards them and they support me where they can; I'm hoping someday I can bring them on more officially.
Unofficially, my circle is really the main thing that's kept both the brand and myself in line. As a creative, you definitely have your doubts and it helps to have your people be real and tell you what they think from an outside perspective. I don't know how many times I actually had one of the dudes that was supposed to co-run the brand with me, even after he was out, call me to ask what the fuck I was doing. You need people like that in your corner to remind you to stay focused.
---
KH: Resourcefulness seemed to be a theme during 2020. How were you and your team resourceful with your creative process?
MC: I saw a Complex interview with somebody saying some of the most real shit I heard:
You gotta get all your shit ideas out before you find that gem.
I have more mental blocks and bad ideas than ideas I execute on and I think that's normal. Your best concepts appear to you when you're not looking, so when the time comes to generate new shit I try to do what I can to relax. I tend to be an anxious person so it can be difficult.
---
KH: How have your and your brand pivoted during the lockdowns? What have you learned and how will it be implemented? What lesson(s) have you learned from building nyc.lav during the pandemic?
MC: I watch a ridiculous amount of videos on entrepreneurship because while I'm in love with the art, you need business savvy so your brand doesn't get f*****. I think that shit is so looked over but people don't realize how important it is.
New York City probably has some of the most talented pool of people I've witnessed growing up, from music artists to painters and newcomers to known veterans in their craft. But because we don't learn about that in school, people sign contracts and deals that end up really hurting them and in the long run, turn them away from the passion they found in the first place. On a personal level, I've been making sure I have the systems in place to scale so when the time comes and I'm seeing serious exposure, I'll be ready.
---
KH: 2020 has been a rollercoaster of a year. What were some defining moments for you this past year?
MC: Finally moving out of my parents' crib was it. I think having my own space and a place to think has been crucial in developing new ideas. On a business level, seeing this last drop do well and breaking-even by itself is fire to me. I was able to break-even my first release, too, but starting out you never really know how people respond.
---
KH: Is there an upcoming project you're looking forward to completing?
MC: I have a stupid amount of new ideas in the pipeline, but they're gonna take a bit. One in particular includes a line of collectibles that's gonna go crazy so I don't wanna get into too much detail.
---
KH: What's one thing you need as a creative to survive in these skreets?
MC: I think it differs from person to person, you need that thing that initially inspired you to create in the first place. I watched a lot of anime growing up and I always looked at it as art in motion, something that had the ability to evoke a feeling.
So sometimes I'll go back and watch old shows or films that really made me feel a way. You need people to look up to and inspire you. Most recently, it's been Daniel Arsham and the Instagram account "Hidden NY." They constantly put out content that appeals to me and I wish I had more of it.
---
KH: The world has pretty much been indoors all year. What plans do you have once the world opens up? What're you looking forward to?
MC: I wanna go to a bar and pay for overpriced alcohol so bad. I used to think I was pretty introverted but after seven months, you wanna be around people.
For nyc.lav I wanna throw a huge sponsored party. I've always wanted to host something with a minimal or free entry where my friends and their friends could get lit without worrying about a tab.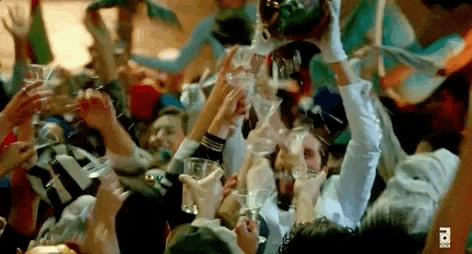 ---
KH: What do you think the Post-COVID world will look like for creatives?
MC: In most creatives, I think the ability to adapt is inherent… naturally you're thinking of the next idea or what'd be cool to do. This whole pandemic I think has been a catalyst for that, and is going to force some pretty wild developments in the future.
---
KH: General thoughts, shoutouts, or anything else you want to put out there?
MC: My supportive-ass family deserves every shoutout, I don't think my mom and pop even realize what it is I'm trying to do with this sometimes but, the love is unconditional. Same with my friends who've bought everything I've put out since day one without me saying a word. On my mother, I don't ask any of them to buy anything and they do anyway, and really their loyalty goes without saying.
Lastly, if you see this reach out; I'm a pretty open person and I want lav to be a platform someday that lets creatives collaborate and marry ideas. I wanna bring energy to New York that makes people want to work together, not act cutthroat… also go follow @lav.panels on Instagram, I'm reposting shit I fuck with. Thanks for having me. New lav soon… nyclav.com
New York City is the ultimate playground for creating, building, and expanding one's vision. There's a reason for this adage: If you can make it here, you can make it anywhere. nyc.lav's quality clothing stands firm as another example.
Mike Clavijo and nyc.lav have taken their creative chops and used them to make the world theirs. Starting in New York City and ending with opulence worldwide.