How Marvel went from bankruptcy to box-office supremacy
WHAM! POW! SMACK! BAM!
These core four words jumpstarted a superhero pandemonium that has captivated fans for decades. Lined and decorated within the pages of beaming comic books, these four words described the ass-kicking that beloved superheroes were either dishing out or being dealt.
No other comic book did that better than Marvel.
From Spiderman to Captain America and Black Panther, Marvel has created turbulent storylines that have taken fans on a wild ride. Now Marvel is no stranger to wild rides. They have been on quite the adventure.
It took years of failure and experimentation to reach the heights of success that they currently have. It all started with a duck.
Howard the Duck (1986)
Quite possibly one of the worst films of all-time,
Howard the Duck was a catastrophic and financial failure. It was Marvel's first attempt at producing content for the big screen. This movie tells the tale of a 27-year-old Howard the Duck who is from DuckWorld and has somehow ended up on Earth.
Without revealing any more of the plot, this movie only earned $15 million domestically after spending a $37 million budget. It was so bad that it gained a cult following.
At the time, this was considered a huge loss, but it did not hinder their main business, which was comic books. Or so they thought.
---
Comic Book Bubble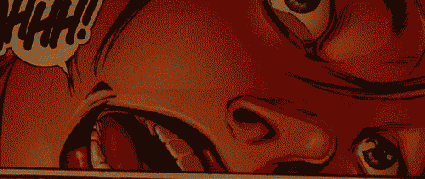 Marvel was one of the two largest publishing houses when it came to comic books. They were growing exponentially for the past few decades due to their stunning artwork and captivating storylines within their comics.
The fandom reached a peak during the 80s and early 90s. Demand was strong for comic books and even stronger in the re-sell market. Still, Marvel bit off more than they could chew when it came to the pricing and production of its comic books.
The first comic book ever sold was most likely around $0.10. However, with such high demand, Marvel began to produce more comics at a higher price. They were essentially inflating the comic book market.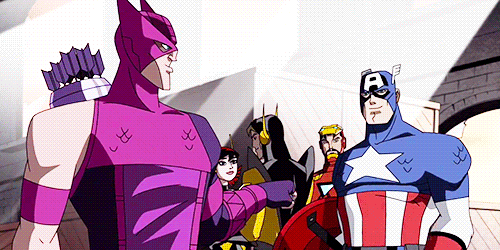 In 1985, Marvel published 40 titles a month and each cost around 60 cents. Their stock rose and in 1988 they published 50 titles at a $1 apiece. By 1993, they were selling 140 books a month for $1.25 and up. That was back then and now the average cost of a comic book is around $3.00.
The overseer of this business plan was Ron Perelman, who had bought the company in 1989. He quickly took advantage of the booming comic book industry. and within two years of his acquisition, Marvel was actively traded on the stock market.
Because of Marvel's financial success, Perelman went shopping with the surplus revenue and snapped up a company called ToyBiz, a couple of trading card companies, Panini stickers, and a distribution outfit called Heroes World. The final bill for those acquisitions cost Marvel a reported ~$700 million.
By expanding its product offerings, Marvel was able to further entrench itself into the collector's market. In addition to comic book offerings, limited edition trading card sets were included in comic books which convinced fans to buy multiple copies of the same book. With revenue at an all-time high, Marvel was sitting pretty. That was until the comic book bubble burst.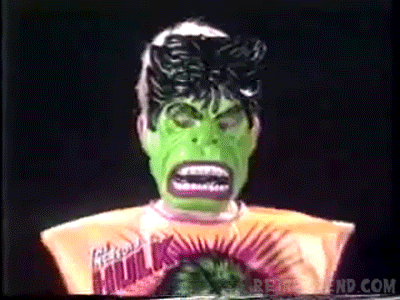 The darkest days of Marvel occurred between 1993 and 1996. It was during this time period that the Marvel stock had plunged, creating a scenario in which everything that can go wrong did go wrong. There was a saving grace moment, however.
Ron Perelman had one last major trump card to play. In 1995, he set up Marvel Studios in an attempt to get Marvel's most celebrated heroes and villains on to the big screen. In order to do this, he planned on buying the remaining shares of ToyBiz and merge it into one entity.
This move brought upon a power struggle that ultimately ended with Marvel filing for bankruptcy. a changing of the guard was taking place with Ron Perlman being ousted and replaced with Avi Arad. The dawn of a new era in Marvel had begun.
---
Marvel Studios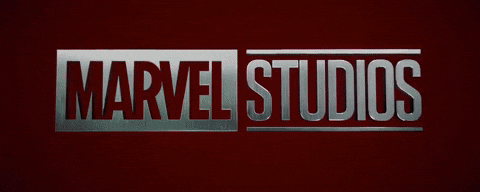 After the 1996 bankruptcy, there was a leadership vacancy that needed to be filled. Enter Avi Arad, the CEO of ToyBiz at the time of the Marvel merger. His experience and success led him to replace Stan Lee as the head of Marvel Films.
With his new authority, Avi made it his mission to put Marvel's collection of characters on the big screen. He led the charge for what is considered the rebirth of Marvel.
From the ashes of bankruptcy to the rise of Marvel Studios, Avi Arad was at the helm of one of the greatest business resurgences.
---
Blade (1998)
In 1998, the first project under Marvel Studios was released and was based on the vampire hunter, Blade. At the time, Blade was considered a dark film for its portrayal of violence and gore. But it was precisely this violence and gore that saved the Marvel franchise from collapsing upon itself.
Blade was made using a $45 million budget; a hefty investment considering that Marvel was clawing its way back from bankruptcy. The investment was worthwhile as the film brought in a respectable $70 million return. The financial return was significant, but the momentum being generated was priceless.
---
X-Men (2000)
https://www.youtube.com/watch?v=nbNcULQFojc
Because of Blade's box office success, Marvel had generated some momentum. The next project on the movie docket was about a group of mutant humans with supernatural abilities. Marvel put the X-Men movie into production in the late 90s and released it at the turn of the millennium.
This film offered a chance for Marvel to prove to fans and investors that superhero films were not only a cash cow, but had cinematic value. The company poured a $75 million budget into X-Men and released it in 2000. Marvel invested heavily in this project as it could be THE tipping point for the resurgence of the comic book and superhero genre.
Their bet paid off. X-Men raked in a whopping $296.3 million worldwide, becoming the 9th highest grossing film of the year.
---
Spider-Man (2002)
The snowball effect is a process that starts from a state of insignificance and gradually grows into something of great notoriety. The first two movies that Marvel put out got the ball rolling; the brand was growing powerful. To quote the late, great Stan Lee, "With Great Power, comes great responsibility ".
With this new found power (and success) Marvel launched "your friendly neighborhood Spiderman" on cinema screens. With its 2002 release, Spider-Man was a success. It became the first film to garner over $100 million during a single weekend. In total, the film did over $821.7 million worldwide.
Despite this success, Marvel only saw a small percentage of the revenue; $62 million to be exact. This was due to licensing out a variety of core characters; they were missing out on a larger paycheck.
---
Merrill Lynch Deal
The success of Spider-Man added to Marvel's momentum. They were full steam ahead. In 2003, a talent agent named David Maisel proposed that Marvel should be raking in all the revenue from its movie production, not just a licensing percentage.
Now, this sounded great, but on paper, it wasn't financially feasible. Marvel did not have the capital to buy back the characters it had leased out. Enter, Merrill Lynch.
In 2005, Marvel worked out an 8 year, $525 million deal with Merrill Lynch to create 10 films with varying budgets. It was this business decision that enabled Marvel to reacquire the rights to characters it had sold throughout the years, including Iron Man, Black Widow, Thor, and Hulk.
Now, Marvel could create a cinematic universe with multiple crossovers all while reaping all the generated revenue. The Marvel Cinematic Universe (MCU) was coming together.
---
MCU Kickoff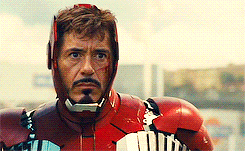 Iron Man kicked off the MCU in a wildly successful run that turned into a trilogy. it netted Marvel Studios over a $1 billion, with each film grossing way over $100 million.
With success, comes more opportunities — and an opportunity came knocking.
Following the successful Iron Man release, Disney bought Marvel off the sales rack for a cool $4.3 billion dollars in 2009. A total steal (considering the numbers and hype Marvel has in 2019). The brand was incredibly strong and it now had seemingly limitless power, thanks to the Mouse.
Marvel Studios took full advantage of that limitless power and starting churning out hit after hit after hit. From The Avengers to Guardians of the Galaxy to Black Panther, Marvel only produced films that generated 9 figures. They even made several $1 billion films as well.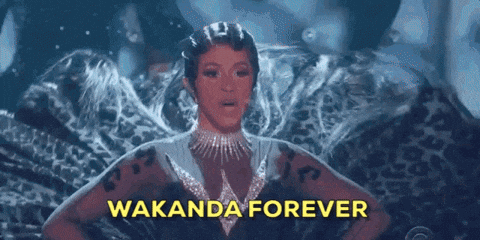 Today, in 2019, the once palm-sized snowball of a company is now, an avalanche in the film industry. Avengers: Endgame has been, by far, Marvel's most successful project. In less than a month of its release, it has surpassed the $2 billion gross revenue mark and is well on it's way to becoming the highest grossing film of all time.
From bankruptcy to box-office supremacy, Marvel has stunned all doubters. And there's more to come. They have already planned Phase 4. Buckle up! The adventures are only getting started.