How Hov looks to takeover the cannabis industry as Caliva's chief strategist
As if we needed any more signs the cannabis industry is about to boom, Jay-Z is joining the cannabis industry, as the chief brand strategist for Caliva, a growing California bud dispensary company.
Mr. Carter is widely known for being a rapper, producer, and record executive, along with being an extraordinary talent, business genius, and husband to the queen Beyoncé.
Additionally, over the past couple of months, Jay-Z has used his power and prestige to help people in difficult situations, such as rapper 21 Savage who was locked up by ICE, and a black family in Austin, TX, that was racially profiled by police in a video that went viral and was extremely harrowing to watch.
Truthfully, Jay-Z has shown us that power in the courtroom is the best way to fight for justice and equality. Now Jigga looks to add another job to his already jam-packed resume.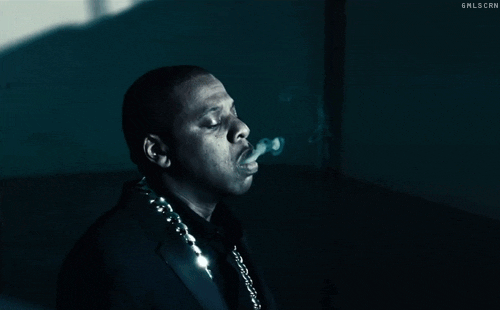 "Anything I do, I want to do correctly and at the highest level,"
Jay-Z said in a statement after the partnership was announced. He continued, "With all the potential in the cannabis industry, Caliva's expertise and ethos make them the best partner for this endeavor." With this dedicated attitude, it is no surprise why he has become so successful.
But why is acclaimed cultural icon Jay-Z joining the weed industry? His statement, specifically his words, "best partner for this endeavor" makes it seem like Jay-Z has been considering joining the cannabis industry for some time, and Caliva was just the best option to partner up with.
It's tough to not notice the absurd amount of money that cannabis companies are making, as states across the U.S. change their laws in regards to marijuana for medicinal and recreational purposes.
Forget the money now, the potential going forward is astronomical.
Most likely within the next ten years, more and more states will legalize marijuana as they see the incentives that the taxing of it will bring. Hopefully, this money will go to public projects, such as fixing public transportation systems (NYC please), improving bridges, and creating more homeless shelters.
And obviously, the legalization of marijuana also helps those of us that like to smoke some good gas.
Jay-Z is about as big in the entertainment industry as it gets, and he has shown the ability to expand into even bigger things in business. Now, we see him taking on a project in a lighter field.
It'd be unwise to bet against the cannabis industry. Likewise, it'd be stupid to bet against Jay-Z's involvement in the cannabis industry. The money to be made is unreal, and Jay-Z's involvement only further shores up the potential for a market that this country has never seen before.