How Halle Bailey is bringing black girl magic to Disney's 'Little Mermaid'
The young star Halle Bailey was recently in the news because of the racist backlash against her landing the role of Ariel in the live-action remake of The Little Mermaid. But who is Halle Bailey?
You may know her as one half of the duo Chloe X Halle. The 19-year-old duo was born in Atlanta, Georgia but raised in L.A. Both sisters had small roles in films like Last Holiday (2006) and 2012 Disney TV movie Let It Shine.
The sisters write and produce all their own music and started their career with talent shows and YouTube covers. Parkwood, Bey's entertainment company signed the duo after Beyoncé herself saw a YoutTube video of Halle and Chloe covering "Pretty Hurts."
In 2016, Halle made a cameo in "All Night" along with sister Chloe in Beyoncé's Lemonade visual album. The sister duo toured with Beyoncé and Jay-Z in 2018.
The sisters also star in the spin-off of Black-ish, Grown-ish, which they wrote and produced the theme song for. Halle plays Skylar, an outspoken and edgy athlete.
Her character in Grown-ish is the complete opposite of her real-life personality. A soft-spoken and cheerful individual, she and her sister promote positivity and kindness above all else.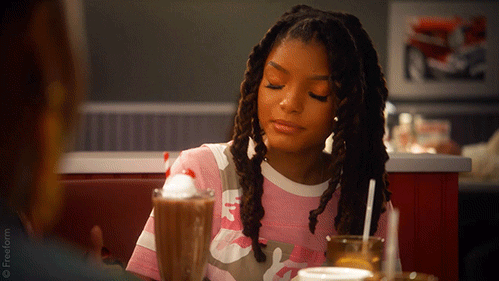 Before her role as Skylar, Halle starred in an episode of House of Pain as Tiffany. Also, Chloe x Halle's song "Warrior" was featured in Ava Duvernay's A Wrinkle in Time (2018).
The sisters are very vocal with their activism. Halle explained some of the lines in the song "Fake" on Chloe X Halle's 2018 album The Kids Are Alright in an interview with The Breakfast Club.
Referring to "fake wokeness" as something that social media has made easy to co-opt., Halle and her sister are also both vegans.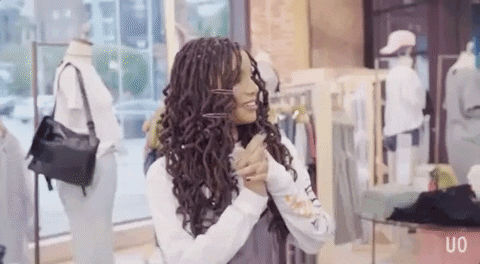 Both sisters in addition to touring with Yoncé and Jay Z, have performed at Coachella and the 2019 Grammy Awards. It was her acting and singing abilities that prompted Disney execs to select her as Ariel for The Little Mermaid live-action remake.
As this will be Halle's first feature film, the Hollywood community is confident in her ability to bring Black Girl Magic to an iconic Disney character in the magic kingdom.
Our Ariel @chloexhalle
PERFECT choice 🧜🏾‍♀️🧜🏾‍♀️🧜🏾‍♀️🧜🏾‍♀️🧜🏾‍♀️congratssss Halle my love 🧜🏾‍♀️🧜🏾‍♀️🧜🏾‍♀️ pic.twitter.com/oyldB6RoqS

— Janelle Monáe👽🚆🤖🚀🪐 (@JanelleMonae) July 4, 2019