How Fredo Santana and Drill music laid the blueprint for what rap is today
Saturday morning (Jan. 20, 2018), it was announced that Fredo Santana, born Derrick Coleman in 1990, had been found dead in his Los Angeles home, having suffered a seizure from what appears to be kidney and liver failure.
Though Fredo's absence leaves a huge void in the hip-hop community, it's vital that we acknowledge what he left behind.
Fredo Santana was more than an artist. Whether he knew it or not, he was the essence of one of the most influential movements to happen in hip-hop in decades.
"In The Cut", "Glo Up", "Savage", and really being "about that life" we're all brought to our consciousness and vocabularies thanks to Fredo.
Lil Uzi Vert, Kodak Black, and Trippie Redd — from their lingo to the upside down crosses — all have evident influences and, in part, owe the lane they're prospering in due to Fredo.
What hip-hop lost was more than just some artist who was on the bottom floor of a sound that took off. What we lost was a walking embodiment of an energy that transformed a city and culture.
And it all started from putting a voice behind the pain.
At the time, no one really knew what was happening when Chief Keef, Lil Reese, Lil Durk, and Fredo Santana started making music in 2012, they just knew it made them feel something.
If the plethora of hoisted guns didn't grip you, their youth did. And if for one second you didn't believe them, the local Chicago news backed them up.
GBE's (Glory Boyz Entertainment, later known as Glo Gang) assent was almost parallel with Chicago's recognition as one of the deadliest cities in the country, putting their perspective in high demand.
Who were these kids? How did they get ahold of those weapons? Why are there tattoos on their faces? There was an intrigue like never before because we were given access like never before. We'd seen gangsta rap of the West Coast and trap music from the South, but, from first sight and sound, this was clearly different.
For the sake of categorization, "drill" became the sound's genre classification but, as illuminated in Chief Keef's "Don't Like", it's clear that it's more than that. The young boys hanging on each others shoulders, passing blunts, and declaring their loyalty to one another is beyond some one-worded definition — it was what they knew.
The authenticity made it easy to embrace. Shirt off, guns waving, and kidnap references are all staples in rap videos and songs today, but were first seen in Chicago.
That crass, unapologetic approach to making music based on how you feel, regardless of any set model, is something I can't help but think GBE made possible.
That influence has permeated to an extent that even reaches other parts of the globe. When you look at the London rap scene you can see clear comparisons to what was first seen on the South Side of Chicago.
If Keef was the face of this influence, Fredo was the heart of it. "Fredo in the cut, that's a scary sight", is as perfect a bar as there is in characterizing Fredo.
He's not the most visible, does not have the chart success or plays, but is arguably more felt than anyone thats ever been a part of drill.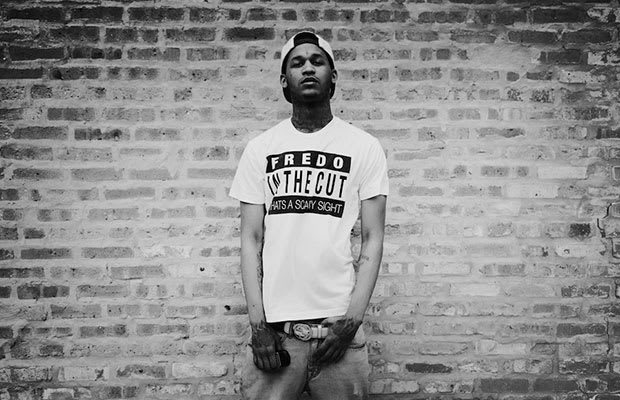 It's why Drake personally requested him to make a scene-stealing cameo in the video for "Hold On, We're Going Home".
It's why Kendrick gave him a look on "Jealous", a cut from Fredo's sole studio album, 2013's Trappin Ain't Dead. It's why there's been an outpouring from the biggest names in the industry.
Stop saying Fredo was my friend, That's my cousin, Big difference

— Glory Boy (@ChiefKeef) January 20, 2018
This one fucked my head up i can't even lie 😢 rest up young king @FREDOSANTANA300

— THE VOICE (@lildurk) January 20, 2018
In a lot of ways, drill music is an outlet — a vocal testimony of unfortunate realities; it's chronicled oppression.
Rap is often described as the "CNN for black people" and drill was Chicago's youth on the ground reporting. Keef, Fredo, Durk, Reese, Chop etc. were the voices of a disenfranchised people.
Fredo Santana will forever be a part of rap's storied history. Artists will forever mimic his thoroughness and try to match his fearlessness in his name, and Chicago will forever be in debt to the spotlight he helped bring the city. And for that he can rest easy.