Hov is up to something: Take a closer look at Jay Z's recent moves
Jay-Z has been dropping hints to a project he's currently working on called 4:44.
The numbers have been placed all over NYC including several subway stations like the Jay St. stop in Brooklyn as well as Times Square. Signs were also spotted in Los Angeles.
Peep the hype
Times Square. 4:44. @TIDALHiFi pic.twitter.com/x9WVazuIWb

— Def Pen (@DefPen) June 8, 2017
The ambiguous ads left the music industry in a state of confusion as media and fans tried to figure out what the numbers meant. Blogs crafted theories attempting to decode the numbers, but no site could figure it out.
Variety's Roy Trakin went in with the breakdown of what the numbers could possibly mean,
Jay-Z and Beyonce have both attached significance to the number "4," sporting matching "IV" tattoos on their wedding, while Jay Z's birthday is December 4 and Beyonce's is September 4.  Their daughter's name Blue Ivy (IV, the Roman numeral for 4).  He's also released songs called "22 Twos" and "44 Fours." Others speculate it's the long-awaited Blueprint 4 or the :44 could mean the eagerly anticipated Jigga-Bey collab.  Or could it be a reference to the birth of the couple's twins?
Trust me, when those numbers were revealed, and knowing that Jay-Z was behind it, I bugged.
---
Especially after seeing Swizz beats and Jigga together in May on Instagram with the caption "AlbumModeZone"
https://www.instagram.com/p/BTsr3-YD_Dh/
---
Alright, Hov are you just chillin' laughing at us? Like, what exactly is 4:44? Is it an album? Is it a video album? Could it all just be a hoax?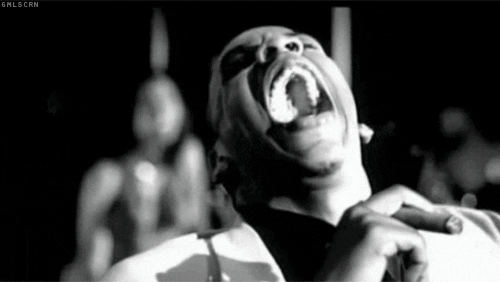 An ad premiered during Game 3 of the NBA Finals last night giving us at least some answers.
The commercial had incredible visuals and starts out with Mahershala Ali's slowly creeping out of the darkness to the toughest fuckin beat. The scene then cuts to Ali sparring with a punching bag. Viewers then got to see the amazing cast of who would be starring in the film with Ali.
No big deal just another Academy Award winner, Lupita Nyong'o, and Donald Glover. It turns out 4:44 is a collaboration between Tidal and Sprint and it is a film that will debut on Tidal.
---
And it's rated NC-17, it's finna be lit
Excited to bring @Sprint customers exclusive content through our partnership with @TIDALHiFi – more news coming tomorrow!! pic.twitter.com/YIbZ4h5Zoq

— Marcelo Claure (@marceloclaure) June 8, 2017
There is obviously still speculation if Jay-Z is dropping an album and once we followed the link it brought us to a landing page that said we would find out more tomorrow. I guess we'll just have to wait and see.