Here's why Diddy is always at the top of the Forbes list every damn year
2017 marks another year where Diddy grabs the #1 spot on Forbes list of highest-paid hip-hop artists. Beating last year's earnings of $62 million, Diddy shitted all over himself reportedly earning $130 million in 2017.
The gap in earnings between his #1 spot and Drake's #2 spot is ridiculous. The Toronto rapper racked in an impressive $94 million which is still $36 million behind the Bad Boy founder.
Obviously Diddy is making fucking bread. Remember that "fuck you" money Dave Chappelle said Jay-Z had? Well compared to Hov, Diddy has "fuck you, you, and YOU" money.
https://twitter.com/imkaydot/status/913106528806346752
With the mogul topping the list every year, the same question always comes up. Where the hell does he make all his bread?
He hasn't spit a verse in years and he's barely seen in the public so where's all this money coming from? That's where I come in.
I'm here to pocket watch Puffy and break down just how he continues to finesse the highest checks every year.
Ciroc Vodka
https://giphy.com/gifs/vodka-diced-pineapples-ciroc-vm2inIxC7rizC
In 2007, Ciroc's parent company Diageo decided to partner with Diddy and make him the face of their premium vodka. The brand agreed to split all profits with him and an entitlement to proceeds if the company was ever sold.
The rest is pretty much history as the liquor is now a staple in every hip-hop club, lyric, and video. In 2007, the vodka company was moving 120 thousand cases a year, in 2009 they moved 400 thousand cases.
Diddy don't play around when he's marketing something, I know everyone remembers the Ciroc Boys. Respect this man's hustle!
---
Bad Boy Reunion Tour
https://giphy.com/gifs/lil-kim-queen-bee-bad-boy-M3nDoiwVJTJyo
You can sell the same product your whole life as long as you package it right.
Diddy proved this to be true in 2016 when he took his former Bad Boy family on a reunion tour. The tour went across America to Canada selling out most of their venues. The first stop alone raked in over $4 million in revenue.
Multiply that for 26 more shows across the continent and you can see how Diddy managed to make some serious bread off of 20-year-old records.
---
Sean John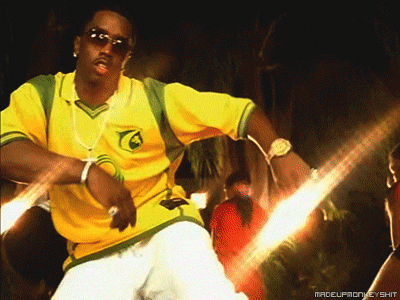 Diddy's 18-year-old brand sells around $450 million annually. In July of 2016 Diddy sold the brand for $70 million while keeping a 20% share.
Selling majority stake to Global Brands Group, his goal is to see the brand reach a worldwide audience. With a larger organization behind it, Sean John is bound to grow and continue making Puff a lot of money.
It may not be the most popular clothing anymore but if there's anyone who knows how to turn shit around, it's Diddy.
---
Blue Flame Marketing Agency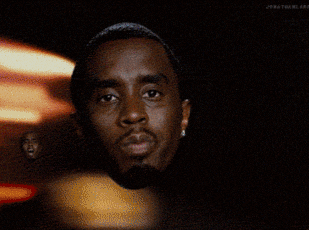 Founded by Sean "Diddy" Combs, Blue Flame is a marketing agency designed to push your brand to the next level.
The brand has been reported to earn $12 million in billing a year and is only projected to grow. The company holds clients like Discover, Reebok, and even Yahoo. If this doesn't tell you that Diddy has his hand in everything I don't know what will.
Diddy is a true entrepreneur in every sense of the word. He's making bread from every direction he can and I'm sure there are a lot more sources of earnings we aren't aware of. From marketing companies to water endorsements the man is racking it up.
So shout out to Diddy for hitting #1 again on the Forbes richest in hip-hop list, hopefully our man cracks that billion mark by next year.