Get Rich or Die Tryin' turns 16: Is it the greatest debut hip-hop album ever?
Is Get Rich or Die Tryin' the greatest debut hip-hop album of all-time? Well, Curtis '50 Cent' Jackson sure thinks so.
In case you forgot, the G-Unit CEO took to Twitter this morning to remind everyone that today Feb. 6, 2019, was the 16th anniversary for his wildly successful LP and jokingly compared it to Michael Jackson's greatest hits.
Feb 6 2003 I released the largest debut hip hop album ever. 13.3 M Sold 👀Do you remember the time, Billie jean, thriller all #1 hits LOL pic.twitter.com/iPbieDJnUb

— 50cent (@50cent) February 6, 2019
50 is a master of all trades, which, for him, has been both a blessing and a curse.
His business ventures, plays in Hollywood, and trolling tantrums have come to overshadow his current music and if he keeps it up it could end up doing the same for his classics.
With today marking the 16th the anniversary of the LP, the statement poses a formidable question that deserves consideration: Is GRODT the greatest hip-hop debut ever? Is it as farfetched as it seems?
There are a lot of great debut hip-hop albums. Biggie's Ready to Die comes to mind and what Clipse was able to do with Lord Willin' back in 2002 was a moment in time; then when you factor in Wu Tang's 36 Chambers and Jeezy's Thug Motivation 1:01, picking a clear 'best' seems impossible.
But if any album had a case, it's GRODT.
50 Cent had the hype, the story, and the numbers. If you were around in '03, you would know he had the streets on smash, too. If Fifty doesn't get it with his portfolio, who does?
The Hype
Before signing to Shady Records, Aftermath Entertainment, and Interscope Records for what was at the time an unprecedented $1 million deal, 50 Cent had been releasing mixtapes, building his name in streets of South Jamaica, Queens.
His 2002 Guess Who's Back mixtape was inescapable at the time and got the city to embrace him in a major way, so when they saw the 27-year-old paired up with Dr. Dre and Eminem a year later it took him to another level.
That's what made Get Rich or Die Tryin' so stinkin' successful — the build-up and anticipation.
Larger-than-life origin story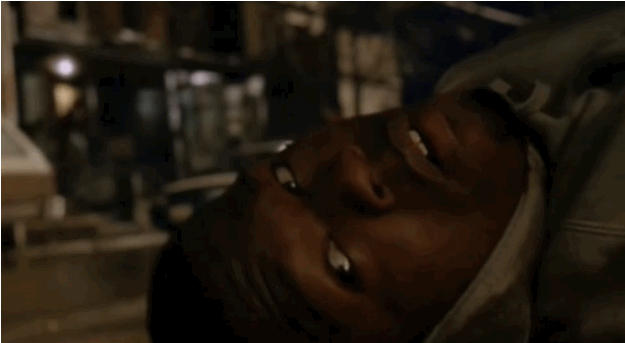 What else has largely helped Fif's case?  His harrowing backstory.
In 2000, he survived an attack where he was shot nine times in front of his house. He was also dropped from his label and was left hanging out to dry by most.
Showing his business prowess young, he flipped his truth and sold it to Hollywood for a script, producing the biopic, Get Rich or Die Tryin' to go along with the album. Needless to say, it was a hit.
But the fact that you got a real-life 'gangsta' story with 50 was why a lot of people flocked to him and his penchant for melodies and catchy hooks helped them there.
Numbers
Last but certainly not least, 50 Cent did numbers.
Get Rich or Die Tryin' sold over 800K copies in its first week and has since been certified Diamond by the RIAA, with the two singles  "In Da Club" & "21 Questions" featuring the late Nate Dogg and "P.I.M.P.," going number one in the country.
The movie helped it earn a Grammy nod in 2004 and although it has a poor review on Rotton Tomatoes, it is a cult favorite.
50 Cent talks a lot of shit — probably the biggest to do it — but when it comes to his debut LP he might actually be on to something. Of course, other compelling cases will be made, but on the 16th anniversary of Get Rich or Die Tryin' let's all pretend to agree, for now.