Future just made a track with Cher and it's a low key banger
As hot of a take it may seem, I don't think I'm alone in calling Future the songbird of our generation.
Although categorized under the hip-hop genre with trap mega hits like "Tony Montana," "Fuck Up Some Commas," and "Jumpman," for his entire career he's also leaned on (no pun intended) autotune to get some soulful ballads out, too. Take "Turn off The Lights," "Codeine Crazy," or, my favorite, the second half of "Throw Away" to name a few.
So I, personally, wasn't shocked to find out that Gap tapped the super trapper to be alongside the 71-year-old pop veteran Cher for a new advertisement.
The spot almost steals a page out of Target's playbook by having two modern artists remake a classic. Director X gets Future and Cher to sit side by side as they do a rendition of Sly & The Family Stone's "Everyday People" with a modern twist.
In the commercial, Cher takes the lead showcasing the vocals that got her her name and Future cleverly ads his melodic touch with ad libs and harmonizations.
It actually sounds really cool.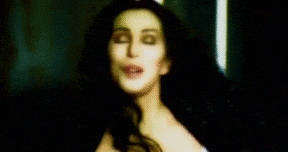 In an interview with PEOPLE magazine, both Cher and Future had a shared enthusiasm for working with each other.
"When Gap said they wanted to team me up with a young artist I knew it would be really beautiful," Cher said of Future. "We had a blast together."
And Supa Future was quick to return the compliments,
"It was cool to work with someone who is in the industry but has such a different background and life from me. Our love for music really connected us. She's a true performer and a legend."
Future even went on to say that now that his son has also been a part of the Gap campaign that the brand is now a part of his legacy.
"It's part of my DNA, growing up wearing Gap and now to see my son wearing it and in a campaign ties the whole family together. They have something for every age, every person in a family."
Though on paper it's an unlikely pairing, the two made it work for the storied retail company. I'm not opposed to hearing a full featured song of the two together. I was even upset when it ended.
Back in July, it was reported that hip-hop officially surpassed Rock as the most popular music genre, and pairings like Cher and Future and Carly Rae Jespen and Lil Yatchy are further proof of this.
If we can get more mashups like these I'm totally down for it.
Peep the video above.