From college dropout to Oscar winner: The evolution of Jordan Peele
When you take the road less traveled, it usually results in the most compelling story. The journey of Jordan Peele is nothing short of spectacular. It would have been hard to predict that Peele would go from a college dropout to becoming the first African-American to win an Oscar for best original screenplay.
The beauty of college is the connections you make with your peers while attending. Peele endured two years of enrollment at Sarah Lawrence College. During his tenure Peele linked up with eventual comedy partner Keegan-Michael Key, who at the time was his roommate.
https://giphy.com/gifs/television-keegan-michael-key-peele-zWWn2IPE58n3q
While education is important, you have to be smart enough to take calculated risks in regards to your own aspirations. Peele decided to take control of his own life.
With dreams of being a comedian and also having no backup plan, the Get Out director knew he didn't need a degree to be funny. Following his intuition, Peele left school to go find work in the comedy businesses. In a recent appearance on Big Boi's Neighborhood, he explained why. Peele said,
"I had no fall back plan. It this or nothing. And there's kind of something free about that"
Feeling like you have free will makes you unstoppable. With the will to succeed, Peele relocated to Chicago to make his acting debut. While in the Windy City, Peele started making a name for himself.
Performing show after show at Second City and Improv Olympic, his comedy grind gained some serious traction.
Shortly thereafter, Peele would find himself in Amsterdam doing live shows for Boom Chicago. There, he would sharpen his skills with the likes of comedians such as Seth Meyers and Jason Sudiekis.
Peele's next big break would come in 2003 when he landed a gig with Mad TV.
Reunited with Keegan-Michael Key, the duo was able to unveil their comedic genius to the world. As the seasons progressed, so did their chemistry. When it was clear Peele and Key's genius was too big for the show, they moved to Comedy Central to form Key & Peele.
The move made Peele a household name. Appealing to a bigger audience, he helped pick up where the Chappelle's Show left off, further elevating sketch comedy. This push helped with the manifestation of his dreams.
After receiving over 16 Primetime Emmy Awards, it was time for Peele to challenge himself.
Peele faced his most daunting task yet. Inspired by iconic Black directors like Spike Lee, John Singleton, and the Hughes Brothers, his dream had always been to direct a movie.
Not just any movie either. We are talking about a flick that takes on the most complicated issues in America, featuring an African-American male lead, in an industry that has historically lacked diversity. Despite all of that, the movie appeals to the masses at large.
This was a five year process, but took 39 years to come to fruition. While Key & Peele was airing, Peele was producing his the Get Out script. When he went to go make it happen, Peele had a relatively tiny $4.5 million budget and 23 days to shoot.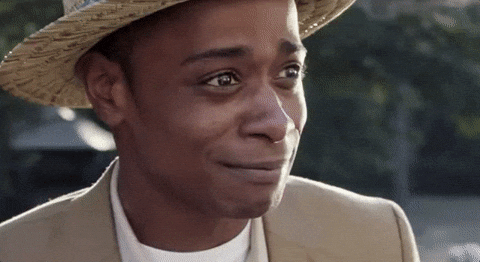 When the movie release theatrically February 27, 2017, it was an instant hit grossing over $255 million. Those are some margins.
The importance of an Oscar means so much in the movie industry. It is the Super Bowl for the best creatives of the world, all gathered under one roof for a shot at Hollywood royalty. Due to the lack of representation of Black directors, Peele's debut film almost never came to light.
Dawning on Peele that he could potentially win an Academy Award for his debut film, Get Out, it gave him a new meaning. Backstage after accepting his Oscar, Peele revealed why. He said,
"I instantly realized that an award like this is much bigger than me. This is about paying it forward to the young people who might not believe they can achieve the highest honor at whatever craft they want to push for. I almost didn't do it because I didn't believe there was a place for me."
The evolution of Jordan Peele is unreal. Dude went from college dropout to the cutthroat world of improv to directing box office hits, it all continues to come full circle.
What seems like overnight success, started with a dream that Peele saw all the way through.
Peele is a walking example that hard works breeds success. Congratulations Mr. Peele on the first of many Oscar wins.