Freaknik is returning to Atlanta: Is the world ready for it in 2019?
Freaknik is returning to Atlanta.
Yes, you read that correctly.  The early 1980s to late 1990s bonanza with an infamous legend that proceeds it has been officially reinstated Atlanta's WSB-TV Channel 2 announced today.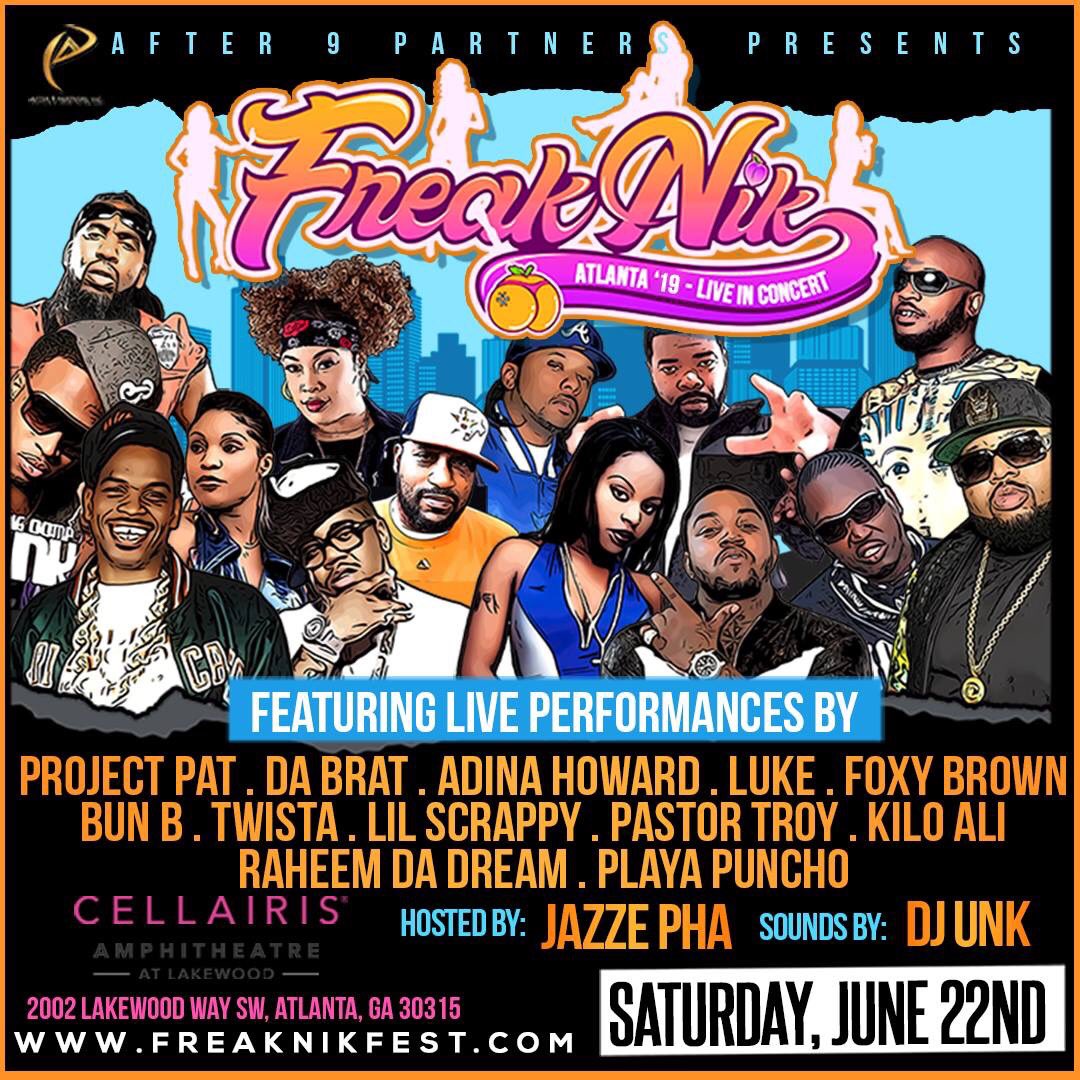 If you don't live on social media this may be a surprise to you, but it's something millennials have sort-of manifested.
It seems like every year around the same time, the internet gets all nostalgic and decides to take a stroll down memory lane to remind everyone of Atlanta's legendary Freaknik.
This generation's infatuation with freaknik is concerning

— the 0x king (@mashfreak) March 11, 2019
Y'all only wan Freaknik back bc y'all still weirdly obsessed wit the 90s

— Justicio❄️ (@slimslumslam) March 13, 2019
https://twitter.com/_JAETHATRUTH/status/1105266540012814336
What's up with y'all sudden infatuation with FreakNik anyway?

— TRILL. (@ZonTrill) March 11, 2019
What started as a party promotion for Atlanta's college students who did not go anywhere for spring break eventually morphed into a phenomenon incorporating every fraternity from around the nation coming into one city.
But the event ended up growing so big neighboring communities and residents not in even college began to go — which is where it went bad.
What was supposed to be a social gathering of fun and excitement with peers, turned into a cesspool of misogyny, causing the annual fest to get canceled. Which is why every year those trips down memory lane get halted when the bad side is eventually exposed.
The video below shows men terrorizing a woman's car at Freaknik one year, to the point that they're yelling "show me your titties" and even dragging one of the women out of the car.
https://twitter.com/CDKonthemic/status/1106030094064201729
By 2010, then-Atlanta Mayor Kasim Reed had no choice but to ban all Freaknik-related activities from being staged within the city, putting an end to an Atlanta staple.
There were good aspects of Freaknik, but vastly overweighed by the bad, which is why its return has many questioning if it's a good idea.
It's almost as if the highlights, nostalgia, and euphoria of what Freaknik was have superseded the blatant sexually violent behavior that was rampant throughout its tenure. In addition, when you take into account the #MeToo era we're now in, it's to be seen just how they will dispell the culture that inevitably comes with it.
Pitched as a "family-friendly forum", the new Freaknik will take place at Cellairis Amphitheatre at Lakewood on June 22 thanks to 9 Atlanta-based partners producing the event.
Given the already impossible Atlanta traffic, ever-growing population and the lack of accountability for what happened to the women in Freaknik's past, it's a wonder how the event's revival ever received the green light.  Whether they can pull it off as advertised, though, will be the true test.
Atlanta is really trying to rebrand Freaknik as a family fun day with popcorn and snow cone machines, huh? Please stop playing in my face.

— ᴅᴏʟʟᴀʀ (@callmedollar) April 3, 2019
Don't bring back Freaknik until these niggas have a clear understanding of consent.

— Fat Boy Technique ➡️ MAL 1/13-16 (@PrinceEmjayE) March 29, 2019
All one can hope is that precaution is taken and the livelihood of the women is put at the forefront of the event. If Freaknik can exist in 2019 or not is a question we'll all soon have the answer to.
This year's lineup includes Project Pat, Uncle Luke, Da Brat, Foxy Brown, Kilo Ali, Bun B. and Pastor Troy. Tickets, which range from $46-$221, are on sale now at www.livenation.com.