F*ck gentrification: An ode to the 'sour guy' at your local bodega
This is for the real ones still posted on the block. They tryna take away what we love most and gentrify the place where we cop.
How could you replace family run businesses with a box full of nonperishables like Twinkies and socks?
What the fuck?
This has got to stop I want to continue to Milly Rock in front of my bodega spot.
In front of my bodega spot, there have been countless hours of smoking the loud. Henny in my cup always has me feeling proud.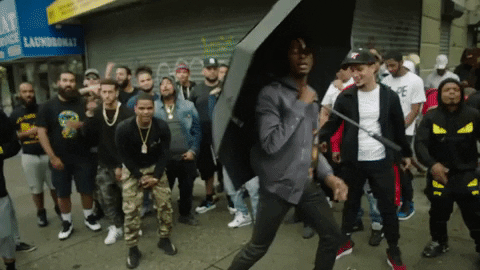 "I got the sour, I got the sour."
That's what my man's said before I filled my Backwood and got clapped for an hour.
On to the next move, Diddy boppin' in the streets trying to find my next groove. Fuck it I need a loosie or two.
Can't find that in a lock box filled with pop rocks, don't let tech take over what we built and turn it into a crap shot.
So many businesses will be shut down because of an app. How whack is that? Worse than the crack or the asthma attacks? I doubt that.
Bodegas will bring people together forever.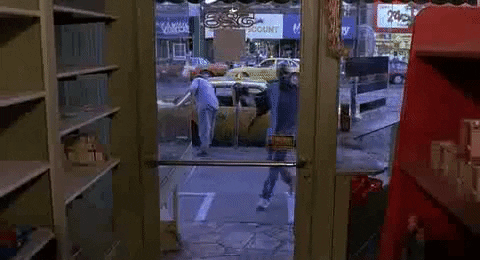 "I got the sour, I got the sour."
That's what my mans said, but I didn't need it that time. [She] was coming over and I needed to protect myself so I was all up in my mind.
Between cleaning my crib and figuring out what to wear I only knew the one place I could cop a Jimmy.
The same spot I was at last night shooting my dice and drinking my Henny.
Who would've thought that all I had to do to cop one Magnum is walk down my block?
Oh shit, my man's got caught up by the OPS.
"I got the sour, I got the sour."
My man's got locked up. So he left me this message for ya'll.
This is our Culture built brick by brick and wall by wall.
Ex-Googlers please don't destroy what we've built so tall. Years of culture have gone into this and all.
Don't take away our bodega cats or fake NY Yankee hats. Just let us rock before you get popped.
Where else are we going to cop our butter rolls, BEC's or bagels with Cream cheese? NY needs this so please stay away from our things.
"I got the sour, I got the sour."
That's what I said.