If you can take a negative experience, absorb it, flex through it, and use its influence to create something positive… you have honed a new kind of strength many wish they had.
Although this strong characteristic is a very rare find, Kulture Hub managed to discover that same fortitude in ENAKA Clothing Company's founders Richmond Bessong and Kevin Spalek.
Both hail from Bremen, Germany and their career paths couldn't have crossed at a more perfect time. Bessong had just lost his mother and was looking for a videographer to capture her spirit in his first clothing collection. 
Spalek had a mindset that locked in with Bessong's and his photographic eye helped push the ENAKA brand to where it stands today. The two couldn't have done it without one another.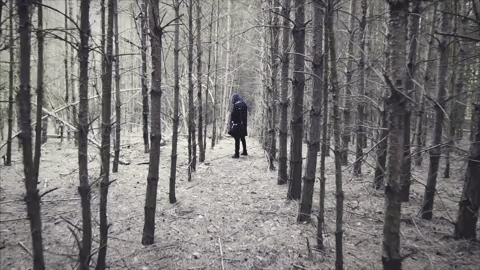 The ENAKA Brand
Bessong's mother, Grace Enaka Bessong Tambe, is proudly looking down from the heavens. She's proud of her legacy and the fact that she lives on through her son's clothing line.
Grace passed away after being ridiculed for her outward appearance, having questioned her identity, and underwent surgery altering her appearance to what society thinks is the norm.
Unfortunately, Grace's choice to go under the knife would be fatal but somehow Bessong has been able to weave her spirit into the ENAKA clothing. A spirit of "individuality in a world that is driven by expectations, patterns, and norms."
Bessong spoke on how his mother's soul lives on, in each stitch of cloth he pieces together. He said,
"My mother was my guiding spirit, in a way she is forming everything I do. It's her brand. I just felt this void, which I needed to fill by creating in her name. I asked myself how this tragedy could have happened and realized that the brand needs to stand for the things that could have saved her. The things that could have kept her from believing that she needed to undergo surgery to match societies concept of beauty. I'm talking self-realization, encouragement, inner peace, equality, respect and love of neighbor."
The Purpose
"It always comes down to purpose. It's something that you literally cannot teach. I think that we all want to live a purposeful life, and once you have found yours, there is no looking back," said Bessong.
Bessong and Spalek have come a long way from 2012. Plus, keeping a clothing brand afloat for six plus years is no easy feat.  In fact ENAKA was once just considered a t-shirt brand. Now they have clothing collections. Can you see the journey? Pay close attention.
This was the foundation that the ENAKA brand was built on. It was an idea formulated to inspire purpose and unravel inner convictions.
Still, no one can make a brand overnight. To Bessong, the struggle to get to the top is far from over and to get there – "you just have to believe in things that you cannot see yet and work towards these goals."
Goals are being accomplished on ENAKA's side but it's all about steady progression. Spalek touched on how far he and Bessong have come on their voyage, and that anything worth having doesn't come easy. He said,
"It's been a progression, not always constant, but steady. Having artists and athletes like Iman Shumpert, Loris Karius, Kobosil, Red Café and Maejor Ali, not only wearing the brand but also believing in our message, is the kind of feedback that keeps us going. I think your voice and vision on the inside have to be clearer and louder than the opinions on the outside than you got the strength to keep pushing forward. It's a step by step process and nothing worth having comes easy."
The Man Hours
Hard work goes into creating the ENAKA brand. The investment is worthy as Bessong and Spalek look to add value to the culture.
The two take inspiration from contemporary topics in society and intertwine that with their personal experiences and what the brand stands for. Each fabric, color, and silhouette is chosen to portray their message.
To Bessong the ability to release products and making his vision become a reality is more than a blessing — it's freedom. For Spalek creating, in general, is a natural process. He spoke of chasing perfection. Spalek said,
"The moment you start wearing a finished product, you already find things to adjust again, no matter how much time you have spent to perfect it. To us, perfection is a concept that is supposed to be chased, not accomplished. It's an ongoing progression. I mean a creative mind doesn't really work like that anyway, it just doesn't end there."
Both Spalek and Bessong definitely chase perfection. As a fan of the craft, Bessong spends his 10K80, studying the game as much as possible.
Not only does he come up with different mood boards, talk to manufacturers and develop products he also grinds heavy to raise awareness about the ENAKA brand. We guess that's how he was able to dap it up with Kanye in LA.
Spalek works very closely with Bessong and makes sure that everything on the business side is running smoothly. This includes monitoring ENAKA's web store, social media, product design, and administration.
Either way both roles intersect and Bessong and Spalek both play their strengths.
Shifting Kulture
These guys are really something. They're not only looking to shift culture with their dope clothing brand but letting the up and coming creatives in on a little secret to their success.
Spalek recommends that the youth be not afraid to grow publicly and to start early and fail often. It's true. The only to see if your creation is anything special is to put it out there for the world to receive it. There's also a video he recommends called "The Gap" by Ira Glass. We suggest you watch it here. 
Bessong spoke on never underestimating the struggle. He said,
"I would advise them to never underestimate the struggle. Perseverance is the most important part in my opinion. Sounds cliché but it's true. Also, be careful who you are surrounding yourself with, your creativity might be utilized. Try to work with the right people at the right time, don't force any partnerships for instant fame. It all needs to be real, people can see and most importantly feel your intentions. Life really is a feeling process."
Stay true to yourself, persevere, and create. That's the formula. Now that you know it, get out there, apply it, and stunt on the haters.
Bless up, kings.