#DS2 turns 3 today: Top 10 bars from Future's instant classic
Three years ago today the world was introduced to Future's third studio album, DS2, a project has which already gone down in the corridors of hip-hop history just three years removed from its release.
The 18-track sequel to 2011's Dirty Sprite did about everything but disappoint. There are too many club bangers to count and Future single-handedly owned summer '15.
DS2 was huge for many reasons. For one, it was the follow up to a four-year-old classic. Secondly, it was one of five projects that culminated what had been an unprecedented run.
Starting October 2014, Future released the mixtapes Monster, Beast Mode, 56 Nights, and What A Time To Be Alive, his collaborative project with Drake, which ultimately lead to DS2.
The five-project run proved legendary and is stilled talked about to this day.
#FutureHive if #Finessin was a sport pic.twitter.com/49pVvtduBA

— 33Propane (@propanemedia) April 13, 2015
When Future came back after the Ciara Break up. Flu Game Future. #FutureHive pic.twitter.com/ErZZslLxVv

— Gully-Mack (@gullymack_nc) April 13, 2015
https://www.instagram.com/p/5P3mz4jQBx/?taken-by=champagnepapi
Future made DS2 a studio album as opposed to a mixtape like the others for a reason. Enlisting Zaytoven and Metro Boomin, Future hit mid-stride on DS2, eblow deep in his bag, crooning his head off. He had everyone ready to "Fuck Up Some Commas" and thinking they were "Trap N****s".
With it being three years since the historical release, I decided to highlight some of my favorite moments of the album, despite it being nearly impossible.
1.  "Thought It Was a Drought"
"I just fucked yo bitch in some Gucci flip-flops"
---
2. "I Serve the Base"
"Try to make me a pop star and they made me a monster"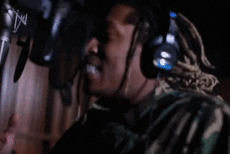 ---
3. "Groupies"
"Pussy good enough to make me love you. Pussy good enough to make me love you"
---
4. "Stick Talk"
"I ain't got no manners for no sluts. Imma put my thumb in her butt."
---
5. "Freak Hoe"
 "I fucked a bitch, she tells her friend. I love some free promo. I love a freak hoe tho"

---
6. "Blow a Bag"
"Money change a n****, the fame a change a bitch"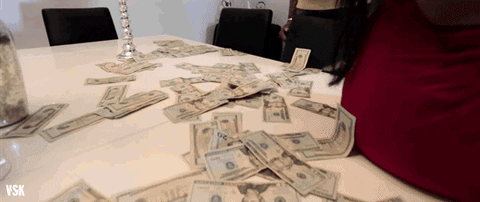 ---
7. "Where Ya At"
"Running through the pussy like a nigga going jogging."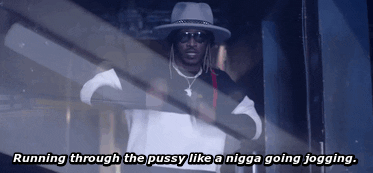 ---
8. "Blood On the Money"
"I hang with all the killers and the robbers. I pour me up some drink, say fuck my problems. My hood, they treat me like El Chapo. I keep that dog food like I'm Ralo."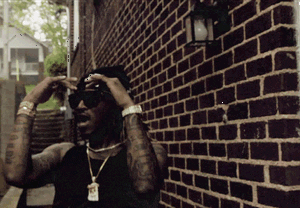 ---
9. "Trap N****s"
"Gotta roll a Backwood up while he count the cheese/We on the turf, getting active on the back street."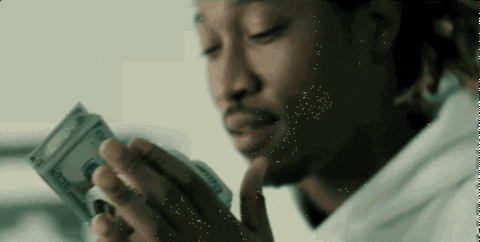 ---
10. "Fuck Up Some Commas"
"You heard that I'm slums made/I'm cool with the convicts/ the coupe look like Akon/ fuck all that bum shit."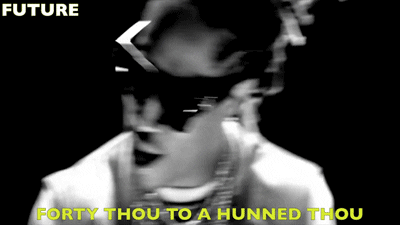 I've undoubtedly left out some gems but there honestly aren't any low points on this album.
From the significance of his footwear whilst fucking your bitch to encouraging you to recklessly spend money, Future provided a summertime mood that he will never get enough credit for.
So let's bask in today as long as possible.