Drake is about to take over the film industry, which makes perfect sense
Drake, everyone's favorite turtleneck-wearing rapper, gave an expansive interview to The Hollywood Reporter outlining his plans to move into the TV and film industries.
This seems like a logical step for Drizzy, dude knows how to market himself and surround himself with talented people.
And let's be honest, Drake never really stopped acting throughout his music career.
Drake is partnering with some big, but also aesthetically interesting, production houses in Hollywood. From The Hollywood Reporter:
"The biggest indicator of Drake's big Hollywood push is whom he is partnering with next: Steve Golin, who runs Anonymous Content (one of Hollywood's hottest production houses and home of Spotlight and Mr. Robot), for an untitled TV series; film studio A24; and, perhaps most significantly, Apple, which has given him the go-ahead to produce whatever he chooses — at least, according to Jimmy Iovine — just as the cash-flush titan is poised to shake up the content space."
What has Hollywood yearning to work with Drake? His instant marketability.
He's one of the top 5 wealthiest acts in hip-hop according to Forbes, he makes $1 million a night from concert tours, his last album set the record for streams in a one day span.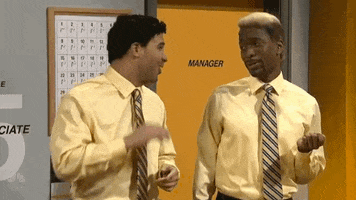 Anonymous Content head Steve Golin told The Hollywood Reporter that they're trying to tap into Drake's built in fanbase as well as use the OVO camp's marketing strategies.
"They're really geniuses with the marketing of their music. Their social media, the way they do all that, that's very interesting to us. I'm kind of enamored of the way that they communicate and interact with their fans and their audience."
Enamoring indeed.
Drake is so well thought of in the entertainment business that Jimmy Iovine says he's the ideal person to a run a company,
"If I had a company today, I would give it to Drake and Future (Drake's business partner, not the Atlanta rapper) to run in a minute. They're incredibly talented guys. Very, very gifted."
Drake definitely knows what he's doing when it comes to interacting with his fan base. He's also identified young talent like The Weeknd, PARTYNEXTDOOR, Majid Jordan, Roy Woods, and to a certain extent Migos, Kodak Black, and Sampha.
The Drake cosign can be a gift and a curse for artists. While you get the immediate exposure of Drake's fan base, if an artist signs with OVO, they immediately become a Drake associate. Earl Sweatshirt once tweeted about Drake's tendency of being a slight vulture after Drake had posted a clip of Kodak Black's "Skrt".
drake found kodak black? smh welp

— thebe kgositsile (@earlxsweat) October 25, 2015
https://twitter.com/earlxsweat/status/658313846231207936
Regardless of the discontents of being cosigned by Drake, it's clear that dude has an eye for talent and he's benefited by collaborating with artists who have unique styles or points of view.
Take, for instance, his long relationship with right-hand man and executive producer for every Drake album Noah "40" Shebib. Or the placement of The Weeknd throughout 2011's Take Care. Or linking with Popcaan, Skepta, and Giggs to tap into a larger world audience.
Drake told THR that his approach and taste for music and TV is similar to that in music,
"My taste in television or movies is always kind of similar to my approach to music, which is, I like when people really hit the nail on the head with real human emotions."
We know you like emotions, Aubrey. But it is legitimately interesting to imagine Drizzy bringing his eye for emerging talent to TV and film.
Drizzy pointed to Sean Baker's The Florida Project as a recent film that stuck with him,
"That was one of my favorite things I'd seen in a long time, just because it taught me something about a world I would never think of and what it was like to live there. It was just very pure and very human."
It's logical that the movie business, which has been floundering in a state of purgatory, churning out massive budget superhero movies or small indie flicks with no distribution with very little in between, would look to Drake for help. Drake is a transcendent talent and figure, that he'd be able to translate his abilities to TV and movies makes sense.
He told THR that he'll be taking a break from music to make movies and eventually even quit music,
"I'm sure I'll stop [making music] one day. When it starts to feel like I'm making it up. Hopefully I'll catch it before I ever get there, right? But right now it feels like we just started, so I don't plan on stopping anytime soon. But I do plan on expanding — to take six months or a year to myself and do some great films. Music's always there."
For Drake, music is indeed "always there" but in reality so is acting. Rappers are entertainers, and Drake is the ultimate representation of this.
Drake went from Jimmy on Degrassi to emotional peacoat-wearing rapper to one of the biggest artists in the world to tough guy beefing with Meek Mill to making watered down dancehall with a fake Patois accent.
As a rehabilitated former Drake stan, I haven't really been fucking with any of Aubrey's moves since If You're Reading This It's Too Late and What A Time To Be Alive (there are rumors that Future still has back pains from carrying Drake throughout that project).
Drake's music has become a little boring of late, the emotional depth of his earlier work seems absent from anything on Views, More Life, and that unfortunate song "Signs".
Maybe Drake's musical creativity is a little tapped out. Maybe taking a break from music is precisely what he needs to get back to his best. For all the shots we take at Aubrey, dude is one of the most important creatives of our time.
If he's currently more inspired by the possibilities of TV and film, we're excited to see what comes from it.