Dr. Missy Elliott to receive honorary doctorate from Berklee College of Music
Talk about giving flowers to someone while they can still smell them.
After becoming the first female hip-hop artist inducted in the songwriters' hall of fame this past January, on Tuesday, it was announced that the Supa Dupa Fly artist will be receiving an honorary doctorate from Berklee College of Music at their commencement Saturday, May 11 at Boston University.
Clap for her.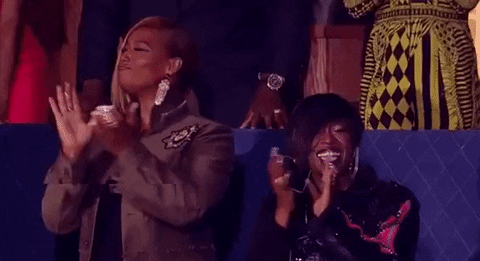 Missy Elliott hasn't released a studio album since her 2005 classic The Cookbook and hasn't dropped a single since 2017 — a track titled "I'm Better" featuring an artist named Lamb —  but the five-time Grammy Award–winner's legend has far been forgotten.
According to a statemented released from the esteemed music college, this year's honorary doctorate recipients are being recognized for their achievements and influences in music, and for their enduring global impact.
If you know anything about Missy or her career, you'll agree that this acknowledgment is more than deserving.
Since the early 90s, Dr. Missy Elliott has been both a pioneer and a ground-breaking force in the music industry and she is the only female rapper to have all six studio albums go platinum.
Known for hits such "Work It," "On & On," and "Get Ur Freak On," Missy redefined how women can go about rap. She set the precedence and showed women all over the globe they can musically take control over their sexuality.  Missy also empowered women to feel comfortable by being unapologetically themselves.
To get a sense of Missy's impact, her performance at Super Bowl XLIX with Katy Perry —  which gave a brief medley of her biggest hits — attracted the largest ever audience in Super Bowl history at 114.4 million viewers,  her digital sales skyrocketed, and her hits made it back onto Billboard's top singles chart more than 10 years after their initial releases.
Elliott took to Twitter to express her gratitude, exclaiming how humbled she was. After all, she is the first female hip-hop artists to receive the award.
I am soooooo HUMBLED!🙏🏾🙌🏾🙌🏾🙌🏾 https://t.co/ouUZnqflAN

— Missy Elliott (@MissyElliott) March 12, 2019
Among others receiving an honorary Doctor of Music degree that day is 10-time Grammy winning artist Justin Timberlake as well as three-time Tony-award-winning musician (and alumnus of Berklee) Lacamoire.
The press release also states that, per Berklee's tradition, students will have an opportunity to pay tribute to the honorees by performing music associated with their careers in a concert on the eve of the commencement.
It's been rumored that Missy is set to release her first album since 2005 this year. Late last year, reacting to a Recording Academy tweet, Missy said, "You can expect nothing but records and people going back to dancing nonstop!
This is something we can only wish and hope for.
You can expect nothing but 🔥🔥🔥 records and people going back to dancing nonstop!🙌🏾🙌🏾🙌🏾All Facts! Thank you @RecordingAcademy love yall🤗❤️ https://t.co/9vtDRG6a5g

— Missy Elliott (@MissyElliott) October 10, 2018
Although Dr. Missy Elliott has been absent for the better part of 13 years her influence is still evident. When you look at artists like Tierra Whack and Noname, it's hard not to also see Missy's free-spirited creativity and outside-the-box approach.
Missy never needed Berklee's acknowledgment to be considered one of rap's greatest — she has long cemented that status. However, it is special that she sees how much she's revered, loved and respected.
Only thing we need now is new Missy.