Donald Glover officially retires 'Childish Gambino,' makes us mad sad
Gambino, Gambino… Gambino don't leave?
In the latest sad news, it looks like rapper/singer/actor/producer, Donald Glover, is retiring the Childish Gambino moniker.
Glover announced on Saturday at Governor's Ball Music Festival in New York City that his next album will be his last album. "I'll see you for the last Gambino album," he said at the end of his performance.
Eight words I never wanted to hear Gambino say:
"I'll see you for the last Gambino album" 🐐
pic.twitter.com/4Ho7nNUAwY

— College Beats (@CBeatsRadio) June 5, 2017
---
The Feels…
*Childish Gambino* 'I'll see you for the last Gambino album

*Fans* pic.twitter.com/uGq7OH8BL0

— Vance Apollo (@thevancewallace) June 5, 2017
This will be Gambino's last album? In an interview with Huffington Post, Glover confirmed that he plans to retire his rap moniker, because he feels that Gambino isn't "necessary."
This year was a great year for Glover. It has a lot of us wondering, why would he abandon music? Music-wise Gambino is very creative. C'mon he's a Grammy-nominated artist who has released seven mixtapes, two EPs, and three studio albums.  Like, he's so close to being a legendary artist.
"Redbone" just peaked at the No. 17 spot on Billboard this week and his third studio album "Awaken, My Love!," debuted at No. 1 on Billboard's R&B charts.
Definitely going to miss his funkadelic Redbone performances
CHILDISH GAMBINO USED THE REDBONE MEME, THIS IS HISTORY pic.twitter.com/guPJ0BACwC

— rom (@groovyromie) June 4, 2017
---
Because the Internet was that heat too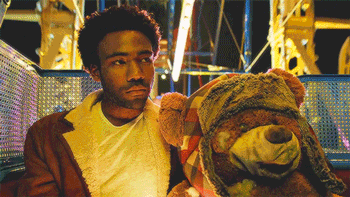 ---
And we hope you didn't sleep on STN MTN / Kauai
In the interview with Huffington post, Glover stated,
"There's nothing worst than like a third sequel, like a third movie and we're like, 'again?'… You know, I like it when something's good and when it comes back there's a reason to come back, there's a reason to do that."
According to his statements in the Huffington post interview, Glover wants to focus more on his punk image and how he doesn't want to compromise his punk-ness,
"Like I feel like there's gotta be a reason to do things and I always had a reason to be punk. Being punk just always felt really good to me and we always looked at 'Atlanta' as a punk show and I feel like the direction I would go with Childish Gambino wouldn't be punk anymore. As much as 'Redbone' is a punk song because it's a gospel song that's on the radio, I'm like there's only so far you can go before you just are the radio."
Is there anything we can do to get Gambino back beyond one last album? Maybe not. Glover has a lot on his plate this year.
Glover will be appearing in Spider-Man: Homecoming, has been cast as the young Lando Calrissian in the upcoming Star Wars movie, and will be the voice of Simba in a remake of The Lion King. Not to mention starring and writing his own series on FX Atlanta. 
---
Oh yeah, Glover and his brother, Stephen, will work with Marvel Television and FX Productions on 10 episodes of Deadpool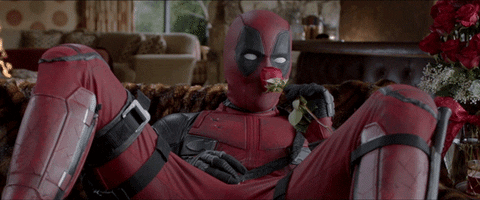 ---
Farewell Gambino. We, along with the rest of the music industry, definitely miss you.