Diversify musicals: Shows with diverse casts and powerful stories
When people think of musicals, especially classical ones, they'll probably bring up names like Phantom of the Opera, Wicked, and The Sound of Music, among others. In the musical theatre industry, it seems many of the classic shows are often focused on white or euro-centric narratives.
That or the casts are just often not the most diverse when it comes to including people of color. This doesn't make these kinds of shows inherently bad, and it shouldn't take away the enjoyment people get from seeing them.
But with many modern productions now featuring diverse casts, it's important to shine the spotlight on them as well. Here are some musicals telling the stories of BIPOC.
---
The Wiz
If the title doesn't make it obvious, The Wiz is a re-telling of the classic The Wonderful Wizard of Oz by L. Frank Baum, but this isn't a carbon copy of the traditional musical everyone knows about. The Wiz, tells that story with a modern black twist to it, and it typically features an all-Black cast.
What makes this even more remarkable is how this show originally premiered in 1974. The fact that this musical made its first appearance not even ten years after the end of the Civil Rights Movement shows just how powerful it is as a showcase of black art.
The show was also adapted into a film just about four years after it's premiere, in 1978. Not only that, but the movie also features superstars such as Diana Ross, Michael Jackson, and Richard Pryor playing the roles of Dorothy, the Scarecrow, and the Wiz respectively.
So with all these shows achievements, why aren't people talking about it. Even more importantly, why aren't more people watching it?
Fortunately, The Wiz made a recent return to the public eye when NBC premiered a televised production of it back in 2015. If you thought the movie adaptation had a star-studded cast, then prepare yourselves.
NBC's revival featured stars like Queen Latifah, Mary J. Blige, Uzo Aduba, Ne-Yo, Common, Elijah Kelley, Amber Riley, and even Stephanie Mills, who played Dorothy in the show's original Broadway production.
Meanwhile, Dorothy was played by up-and-coming star Shanice Williams, who absolutely slayed as the slayer of the Wicked Witches of the East and West.
NBC's revival of The Wiz was also briefly streamed on YouTube as a part of the channel The Shows Must Go On, which provides weekly free showing of various musicals for a limited time.
---
In the Heights
Lin-Manuel Miranda may be mostly known for being the brilliant mind behind the popular musical Hamilton, but he's also the brains behind In the Heights as well.
This musical tells the story of the inhabitants of the Washington Heights neighborhood in New York. With characters whose relationships intertwine with one another, and each of them having their own struggles, the musical portrays a truly life-like experience.
What makes this show especially unique is how it focuses on the lives of immigrants and Latinx individuals living in Washington Heights. As a result, the production generally has a diverse cast as well. The musical also features stars such as Christopher Jackson, Olga Merediz, Karen Olivo, and the creator himself Lin-Manuel Miranda.
Like Miranda's smash hit Hamilton, In the Heights is also getting an upcoming movie adaptation treatment. It'll feature stars such as Anthony Ramos, who previously starred in "Hamilton;" Stephanie Beatriz; as well as Olga Merediz who will be reprising her Broadway role as Abuela Claudia; and of course, Miranda will also be making an appearance.
In the Heights provides a unique perspective into the immigrant and Latinx community, which generally is seldom seen in the musical industry. It's this unique lens which also makes it that much more special.
---
The Color Purple
A musical adaptation of Alice Walker's famous novel, The Color Purple tells the story of the character Celie as she navigates through hardship in the early 1900s South. Similar to The Wiz, the show generally consists of a mostly Black cast.
What truly sets this musical apart though is how it deals with heavy themes such as abuse and sexual assault. This arguably gives it a new sense of impact and power compared to many other musicals.
The Color Purple was originally published as a novel told through letters in 1982 before Stephen Spielberg made his famous film adaptation in 1985 that included famous actors such as Whoopi Goldberg and Oprah Winfrey. The musical however is fairly recent, with its original Broadway production premiering in 2005, which Winfrey also helped produce.
Since then the show has had multiple tours and a 2015 revival. The original musical back in 2005 included stars such as LaChanze, who famously starred as one of The Muses in Disney's Hercules; as well as Renée Elise Goldsberry, who originated the role of Angelica Schuyler in Hamilton on Broadway.
The 2015 Broadway revival of The Color Purple packed no less star power either. It features actresses such as Cynthia Erivo, Danielle Brooks, and Jennifer Hudson.
With its diverse cast and bravery to approach such serious topics all set against a musical backdrop, The Color Purple has an important story to be told, and a musical score to back it up.
---
The importance of diverse musicals
While modern productions have provided a gateway for underrepresented communities to have a voice in the mainstream music scene, there's always room for improvement.
The influence of the Black Lives Matter movement has certainly drawn attention to creative content created by the black community, and it's also pointed out the importance of supporting people of color as a whole. Giving voice to marginalized communities shouldn't be just due to this movement however, but a continual process.
Musical theater has the power to convey life experiences both fictional and non-fictional in an immersive and powerful way that draws the audience in. For an hour or two, all people need to do is just sit back and relax as they get to peer into another world.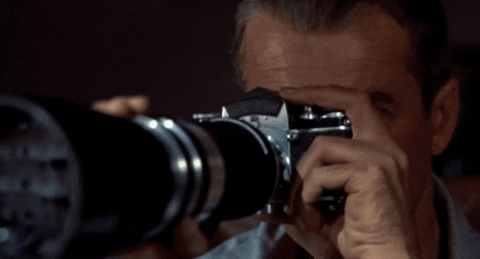 While modern musicals provide insight into issues and themes that many individuals face today, that doesn't mean people should dismiss the importance of older more classical musicals. Even if they may not have started out as the most diverse productions when they originated, that doesn't mean they need to stay stuck in the past.
One of the beautiful things about art is the ability for it to be re-imagined, and musicals are no different. Even if a musical originally had a mostly-white cast, or primarily revolved around euro-centric topics, there can still be room for change and adaptation.
Who's to say a director can't do an all-Black production of "Phantom of the Opera?" What about a more diverse version of "The Sound of Music?"
By diversifying the musical theater sector and giving attention to musicals about underrepresented communities, this will do more than inform audiences' perspectives. It will arguably help enrich the beautiful world of musical theater as a whole.