Ditch the label? Why signing a deal doesn't always lead to the bag
"We're all indentured servants" – Prince
Prince told us a long time ago to ditch record labels, and some listened but the vast majority of artists still fell into the trap that is the music industry. Others created their own labels and successfully looked out for their own.
But still, exploitation continues and with social media, artists have a larger opportunity to communicate their unhappiness with fans and the public at large. Are you ready to ditch your label?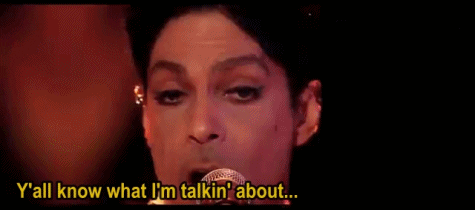 Desiigner has been one of the latest to express his frustration in a recent tweet.
FREE ME FROM THIS LABLE 💯

— Desiigner (@LifeOfDesiigner) October 2, 2019
It used to be every young artists' dream to get signed to a record label. In fact, several comments under Desiigner's tweet share this sentiment.
Oh boo hoo you're living any artists dream suck it up

— semi retired space ranger (@Im_Eddy_G) October 2, 2019
---
The Dream
Getting scooped up by a label one meant both making it and knowing where your next paycheck came from. You had more access to funds, more potential for opportunity and overall you got to do what you always wanted to do, music for a living.
But all of those dreams seem to be a hoax. We've been hearing for decades about artists who become unhappy with their record contracts, the amount of physical labor music companies require them to endure. We also frequently hear about artists' lack of creative liberty to do exactly what got them signed in the first place.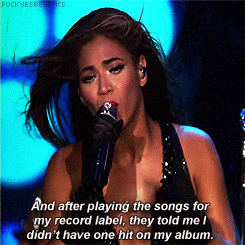 ---
The Nightmare
Some contracts with record labels require ultra surveillance over an artists' life, like barring dating to requiring 20-hour workdays leading to hospitalization for exhaustion.
Kpop stars' experience with demanding and overworking labels seem to be the most publicly available for fact-checking. Kpop group BTS recently signed with American record label Columbia records. Sony Music Entertainment is the parent company of Columbia records.
Artists based in the have expressed both musically and through behind the scenes leaked videos how signing to record labels can be a terrible deal, often referred to as slavery.
---
Nonstop Exploitation of Artists
Lauren Jauregui of Fifth Harmony responded to a fan seeking advice on how to navigate the music industry by telling her to "read your contracts."
Contracts with record labels often bar artists from speaking out against the label to the public. This makes getting the real horror stories about the exploitation of music labels difficult to quantify.
Fellow 5H member Dinah Hanson told Billboard that she was unable to attend a loved one's funeral due to the contract and touring requirements.
"I was like, 'What kind of job are we doing?' I watched my great-grandmother be buried on FaceTime." – Dinah Hanson
In the past Prince, Michael Jackson and Mariah Carey have called out Sony for their exploitation and abuse.
Mariah Carey, in fact, divorced Tommy Mattola who headed Sony Music Entertainment and made it clear that her relationship to Mattola included abusive and controlling behavior that extended to her music.
Let's not forget about the battle that Kesha had to fight in order to simply get away from an abusive producer. Sony records required her to continue to work with Dr. Luke due to her contract, despite sexual assault allegations.
---
The Solution
So what can artists do to avoid all this? Some have been able to stay independent from the start like Chance, but others have had to battle for their ability to produce music independently.
Frank Ocean released Blonde by himself in 2016 and since then has been buying back master recordings from Def Jam. Kid Cudi was able to leave GOOD Music after a heart to heart with Kanye.
But not everyone is lucky enough to talk themselves out of a contract. JoJo of "Leave (Get Out)" fame, spent years in a lengthy battle with Blackground Records a label that could not release her music but would also not let the young artist produce with a different distributor.
The world of tech has come to the rescue with alternatives to exploitative record labels. Streaming and Music distributors like UnitedMasters are making artists journeys into the music industry their own. Keeping what they earn with all the creative freedom and individual decision making.