Dipset Back: The Diplomats comeback is what the world needs right now
Once upon a time The Diplomats ran Harlem. Their influence has cultivated the swag, looks, and sound of some of your favorite rappers we all know and love today.
The Diplomats were true pioneers in the mixtape game and through their underground street DVDs they became stars.
Established in 97′ by Cam'ron and Jim Jones, and most known for their classic Diplomatic Immunity albums, the Set has always been infamous for their innovative and divisive style.
From Juelz Santana's signature bandanas to Cam'ron's antics along with his all pink clothes and Laffy Taffy range to Jim Jones aka Capo's elegant production and smooth grown man swag on tracks to Freeky Z, J.R. Writer, and Hell Rell adding that extra umph, Diplomats are one of the most seminal rap groups of the early 2000s.
The Diplomats have never failed when it came to delivering some of the most absurd, yet hilarious lines.
The group never held their tongue off the wax, dissin' everyone and their moms, including the most memorable moment delivered by Cam when he appeared on the Bill O'Reilly Show with Dame Dash. You can take The Diplomats out of Harlem…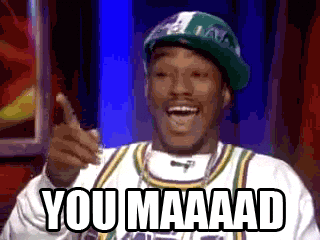 Dipset has also introduced us to other prolific acts in music like Max B. For those who don't know who Max B is, I suggest you do some research.
A few words won't do him any justice. He was basically a trendsetter and pioneer of his own swag and sound what we know today as "The Wave".
And Dipset has always been a true grassroots movement for the people of Harlem and beyond, becoming true icons of the community.
Flash forward to present day and the dynamic group has set aside their interpersonal troubles to once again return to the booth to bless us with a brand new track called "Once Upon a Time", produced by Heatmakerz. The record is filled with heavy gospel soul samples, resembling the group's sound back in their prime.
Cam and Jimmy are the only two members that appear on the song. Peep it below.
https://www.youtube.com/watch?v=6h9wRBzaqwc
Jimmy's swag on this track is business as usual. Jimmy executes his smooth confidence on his verse and explains how he arranged a $80,000 private jet flight from LAX to NYC to meet with Jay-Z to sign a million dollar deal in February with Roc Nation, which of course involved some of the most expensive wine and spirits.
"80 for the jet that meet with Jay and then I flew back (facts)
The Ace of Spade they put up on my tab, a extra two stacks
Signing my deal, they asked if I would sign for a mil' (for what?)
I ask them why would I do that when I already signed for a mil (you hear me?)"
Meanwhile, Cam'ron puts his pen to work delivering a tight rhyme scheme while expressing his love for the Set, his ever-flourishing lifestyle, and reminiscing about the time when Dame Dash had to put hands on Harvey Weinstein on the set of Paid in Full.
"Long live the Set, glory glory hallelujah
Welcome back to the hallway loiterers
I made mills off the white girl, I exploited her
No disrespectin' the ladies, word from my team (why)
That's the reason Dame smacked Harvey Weinstein (pervert)
On the set of Paid In Full, y'all gave him hell about it
Some foul shit happened once, Capo, tell 'em about it"
It's safe to say the Set is back. This track does give me somewhat of a Diplomatic Immunity feel and I'm hopeful for more Dipset tracks on the way.
Assuming with the release of Cam'ron's new project The Program this all could be part of the roll out for a new Dipset album who knows? *does ye' shrug*
As the months continue to fly by we'll keep a keen eye on what is to come next for the illustrious rap group. You can listen to their new track "One Upon A Time" on iTunes or the streaming platform of choice. Shouts to Harlem.