Dior's racist 'Sauvage' ad pulled: Why it's time to stop pretending we care
"Deeply offensive," "racist," "cultural appropriation at it's worst" —  are just light notes from the hailstorm of criticism Dior's new Native American-themed campaign has received since it's August 30 release.
Marketing their latest campaign for the fragrance "Sauvage," the French fashion house lasted all up but a couple of hours before seeing the ad completely removed from all social platforms due to the backlash.
The now-pulled ad featured actor Johnny Depp playing the guitar against the Arches National Monument in Utah as Rose Sioux tribe member Canku Thomas One Star performs a traditional dance in the background.
Got the videos. Thanks everyone! Here's the ad: pic.twitter.com/Oeh7WInKsX

— Adrienne Keene (@NativeApprops) August 31, 2019
Described as "an authentic journey deep into the Native American soul in a sacred, founding, and secular territory," the "We are the Land" ad is claimed to be in "honor" of native people and was said by Dior to be the result of close collaboration with the indigenous advocacy organization, Americans for Indian Opportunity (AIO).
The end, however, resulted in negative stereotypes against women, racist tropes of Native Americans and even the use of a Native American actress who said she "felt conflicted during filming" afterward.
Even the fragrance name itself, "Sauvage," is French for "wild" and "savage," — a racial slur used to describe Native peoples throughout North American history (the fragrance name has been used since the 1960s).
At first thought, one would assume an ad so blatantly offensive and overtly racist making it to the writing-table let alone the test screen would be unthinkable, but the truth of the matter is: we simply don't care.
Of course, there's always outrage, anger, and demands for apologies but no one really does any true boycotting or actions to demine the corps.
The cycle is almost a joke: luxury brand releases something offensive; we get upset; we cancel said brand; then we wear said brand again. The follow-through never matches the outrage and the process has honestly turned into a sad case of the marginalized group cried wolf.
As recent as February of this year, rappers, social media influencers and all of Hollywood we're high on their 'cancel Gucci' horse after the high-end fashion dealer dropped an $890 wool balaclava jumper resembling Blackface.
T.I went viral for checking an innocent bystander for wearing Gucci, 50 Cent took his own Gucci shirt and burned it on a video shortly after the sweater's release and a protest to boycott the brand even seemed to be catching real steam… That's how serious people we're about this damn sweater.
Yet, just last weekend on the red carpet of the VMA's, Rick Ross was dropped in Gucci from head to toe and not a peep was said.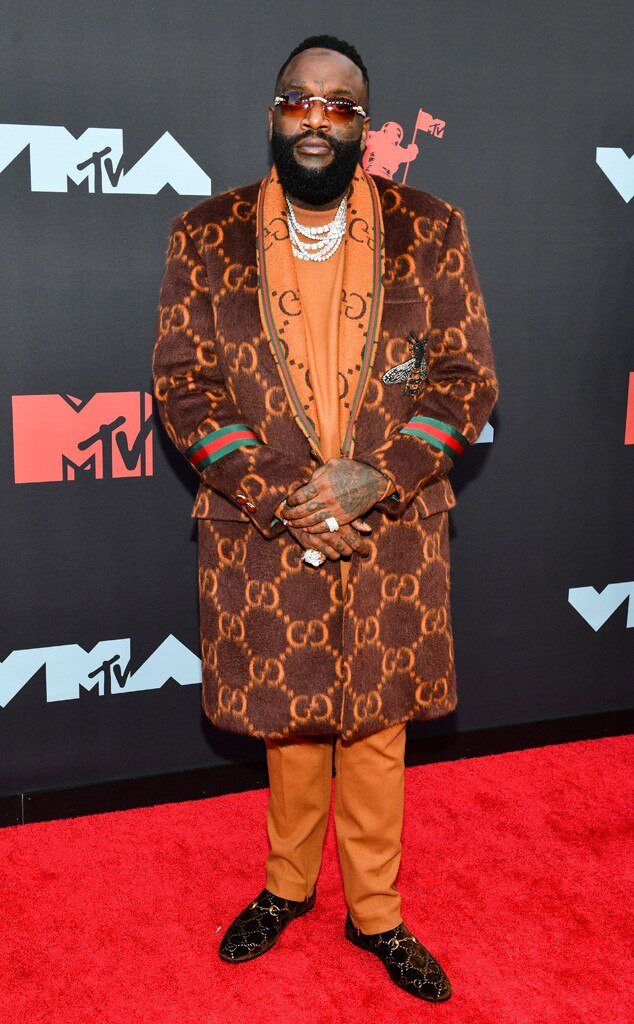 Similarly, back in 2016, Moncler was under fire for a line of expensive puffy jackets and shirts that had an emblem that resembles racist dolls, known as golliwogs, as well as racist depictions and imagery of black people from the late 19th century.
As the routine goes, an apology was sent out, and, on cue, Tyga, dawned big bright red Moncler pants in the video for his single "Dip" with Nicki Minaj just this year.
The truth of the matter is that we're not angry at these brands, care that their racists, or really want to stop supporting them. We're never angry at the people, we're just pissed you did it in our face.
They'll keep testing the line as long as we keep giving them one to test. Dior keeping Depp, who played Tonto in Disney's re-imagining of "The Lone Ranger" in 2013, a portrayal that drew criticism for promoting a stereotypical image of Native Americans, to portray deep and rich Native American culture, is proof.
A spokesperson for the brand said:
"The House of Dior wishes to address the strong reaction to the trailer of the new campaign of the Sauvage fragrance featuring a Native American artist performing a traditional Fancy dance."
It's okay though, they and we both know, we'll be ready for the next heat that drops.