Digital Marketing 101: How the blogger game turned into influencer land
Marketing has undoubtedly evolved from the traditional ads centered around TV spots, radio, and billboards. In fact, mobile marketing is gaining tremendous momentum since the vast majority of people check their text messages at least once a day, which means companies can now send bulk sms text messages.
In order to make the most of mobile marketing, you should implement an adequate strategy. According to DialMyCalls, putting together an SMS marketing strategy will help keep your team members and resources dedicated to achieving a particular goal, whether that be business growth, improved customer service, or successful product launches.
In addition, social media has allowed for an ad to be served at everyone's fingertips.
I still find it bizarre that the entirety of my career has been based in social media and a majority of my roles were the first in existence. One part of my job that has always been proven to be impactful in driving sales and product awareness has been recruiting bloggers and influencers.
Historically, the most influential celebrities were called on to endorse products (I mean, they still are).
With the consistent evolution of platforms like Instagram, Twitter, and YouTube, it's set the stage not only for public opinion but new opportunities for users. Now people can curate themselves as online personalities with the ability to reach millions by simply making a profile.
Having to recruit talent to push products, I've seen the game change year to year.
Before, it was all about blogging and aligning with bloggers with the most compelling content. Now, it's a followers game… mainly on Instagram. The term "blogger" has started to erode and "influencer" is the new buzzword.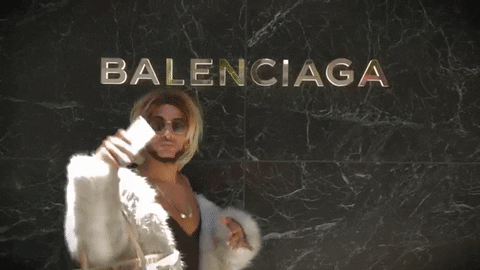 Are they both the same thing? Well…yes and no.
Historically, bloggers were known to have their own sites where they published blog form content that they had interests in. Through social media, they were able to promote their content and disperse it to their networks.
Just five years ago, I felt like I had a blogger for everything. Someone who wrote about their personal journey, fashion, celebrity gossip, conspiracies (not Kanye), and fitness. Times were different when XoNecole.com was NecoleBitchie.
These bloggers generated consistent visitors to their sites and this resulted in them having an influence on their audience's opinions and purchasing habits. They did this through amplifying their online personality.
The blogger world quickly created friction with journalists, who studied to accurately and uniformly publish stories to inform the public. It's still debatable on who has the street cred in the writing beef. Especially when we're living in a time where news hits Twitter faster than distinguished outlets (Oh, Ye).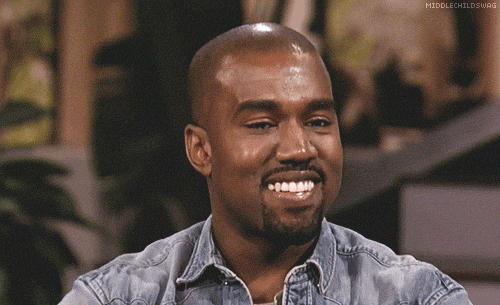 Nowadays, you don't necessarily need publishers to tell you what's hot if you already keep up with a blogger that you know (social media know) and trust.
Regardless, word of mouth has always been the most effective form of marketing. You might've yawned at a TV ad, but if you saw your friend cop something hot before you, you'd want it too.
If someone you know is standing behind it, naturally you'll trust it more than the brand itself. It's not all a mental finesse either.
Some brands truly are made with the needs of a specific demographic in mind. Brand ambassadors just aid in delivering it to the right audience.
Nowadays the term "influencer" is used pretty loosely. Whoever has a notable amount of followers can be considered just that. You don't necessarily need to have the writing chops and be invited to all the coolest events anymore.
Now, if you can take a lit picture with a product and hundreds-thousands of people like it, then boom, #InfluencerLife.
There are still some out there that are true to the game and are what I call Hybrid Influencers that still maintain their own sites and truly have an affinity for what their focus market is and are careful about what they choose to endorse.
But, there are a lot of folks out there just trying to make click bait without really caring about what they're endorsing or how they're endorsing it (there's a lot of Twerk Bait going on). For marketers, quality has become hard to find. Ultimately, companies love clicks, because clicks confirm product awareness and have potential to turn into buys.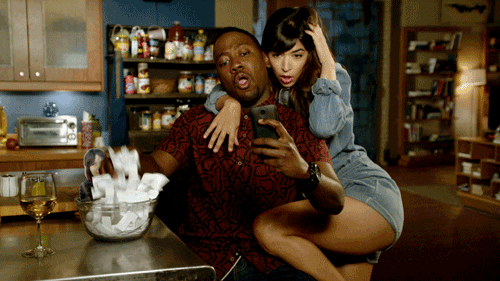 Social media has legit turned sharing into a digital marketplace, where users are promoting themselves and leveraging brands within their shared content to have an impact on their audiences.
There's literally an avenue for everything and there are still so many areas that still haven't been touched.
I've run campaigns with brands utilizing bloggers/influencers that talked about fashion, music, to diapers (the mommy blogger world is poppin'). I say that to say, no matter what it is if you have a niche perspective/interest on a certain topic, GO IN.
Camera shy? You don't necessarily have to make it all about you. I've seen some really cool pages that are centered around things like food and even cars. (thingspeopledrive.com is an aesthetic, okay?)
Your content can focus on the subject rather if you're not comfortable showing off a product counter-clockwise around your head.
Everyone has their own unique take and their own special influence. Find your flair, develop a point of view, and promote the heck out of it. Now's the time!
ProTip: Platforms are embracing content creation. If you have 10K subscribers or more, YouTube will open up their studios to you to create content for the low. May the clicks be with you.