Deadass? NYC may be planning to shut down 24/7 subway service
It's a wrap for late night saucy shenanigans on NYC's subways.
In their extensive Fourth Regional Plan, The Regional Plan Association (RPA), is recommending that the 24/7 subway service has to come to an end in order to "modernize."
Modernize these nuts!
The NYC subway system is already so trash now a bunch of engineers are telling us it's about to get even more garbage. So, who's behind this absurd thought? RPA president Tom Wright.
But really, can homie just come in here and fuck up the cheapest way of getting home after a night out in America's most expensive city? He sure can, the RPA has been running the NYC transit game for 95 years.
In a media briefing regarding the Fourth Regional Plan, Tom Wright said,
"The highest priority is modernizing the subway system… The era of the 24/7 subway system in New York City has come to an end."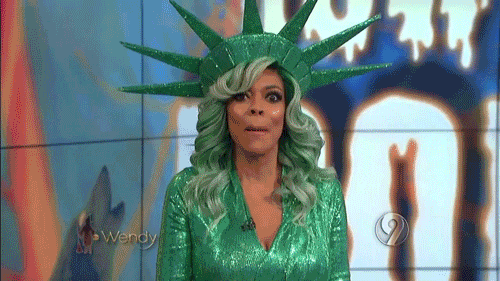 There has to be a good reason for this. In order to bring NYC's subway system into the 21st century, there would have to be a complete system overhaul that could take up to 50 years.
By cutting the 24-hour service, the process of modernizing NYC's subways would be cut by 35 years, only taking 15 instead of 50.
That's a lot to think about. Would you rather deal with shitty train service for 50 years but still have cheap 24/7 service or 15 years of shitty service with a cut off time? That's a tough one.
Still, the 15 years of shitty service with a curfew might be the wave. The RPA pointed out that on weeknights from 12:30 am to 5 am, there is an average of 85,000 passengers on the New York City subway system, which only accounts for 1.5 percent of total daily ridership.
According to the Fourth Regional Plan, during this time period, crews would be able to strictly focus on NYC's subways routine maintenance and construction.
That's really great and all but how would you get back to the crib if you ballin on a subway budget? Late night commuters would have to turn to an extended bus schedule. SO SICK!
It doesn't stop there, the RPA's plan also proposed that there be an adoption of "policies with a greater tolerance for longer-term outages."
This would make way for line segment closings. The RPA is talking possible shutdowns of 12 to 18 months allowing for rapid modernization.
It's looking like it might be a wrap for, Mad Mondays, Tweaked Tuesdays, Wasted Wednesdays, and Thirsty Thursdays.
No one is trying to take a long bus ride back to the crib lost in the sauce. Fuck it I guess, it's looking really good for nights trapped in the crib with fat blunts and bong rips. NYC might just have to stay high to pass the time for the next 15 years.
We better be able to hit the blunt on these "modernized" subways.