Could NBA load management be the wave? Here's what we think
We never know how many more years we have left, how many more days we can perform and perfect our craft and revel in the joy of doing so without a thought, that at any second, it could end.
Most of us don't think about the end, and while take for granted, is a phrase with such a negative connotation, the truth is, for those of us that practice our craft and get caught up in the minute difficulties that come along with it, that is exactly what we do: we take for granted.
An athlete's window of their career is shorter than most. For athletes, and Lebron James, every day must be a reminder that you get to do what you love, and for the most part, there should be no days taken off.
James said on Sunday:
"If I'm healthy, I play. I mean, I don't know how many games I got left in my career. I don't know how many kids that may show up to a game and they're there to see me play and if I sit out, then what? That's my obligation."
"Why wouldn't I play if I'm healthy? It doesn't make any sense to me. I don't know how many games I got left in my career. I don't know how many kids that may show up to a game that are there to come see me play"

–@KingJames on Load Managementhttps://t.co/J6rHHQpMMm

— Audel Del Toro (@CantBeatAudel) December 16, 2019
Most of us don't perform in front of thousands of fans, but James' words still hold true. None of us know how many more days we have left doing what we love, what we live, what we breathe.
Do we all need sick days? Treat yo self days? Of course. But when we're ready, we need to treat every day like it is our last, because that is a reality.
NBA load management became a hot topic over the last half-decade. It started with Gregg Popovich of the San Antonio Spurs sitting his aging star players out and immediately being slapped with a fine for it.
Then Lebron James was rested in his Miami Heat days, and as the prime star of the league, it was an even more significant problem.
Now load management has become normalized, even lauded as the path to success, especially after the Toronto Raptors rested Kawhi Leonard 20 games last year so that he was ready and fresh for the playoffs, and he proceeded to lead them to their first championship in franchise history.
Kawhi now plays for the LA Clippers and has been rested this season expeditiously. The League struggles with a season that is ultimately too long, but it doesn't want to cut games because of the financial detriments.
Doc Rivers clapped back at the Lakers after being asked about load management and Lebron's comments.
Doc Rivers taking a jab at the Lakers when asked about LeBron's recent comments on load management

Funny how the Clippers literally did everything Kawhi demanded including making a blockbuster trade just to get Kawhi to sign🧐pic.twitter.com/vNa8l6iv6N

— Hoop Central (@TheHoopCentral) December 18, 2019
"It's our philosophy," Rivers said of load management.
"I don't know what theirs are. I think theirs is whatever Lebron says it is, to be honest. That makes a lot of sense to me. I like what we are doing, and I think it's the smart thing to do."
Lebron and the large shadow he casts surely can dominate a franchise. It did in Cleveland, for good reason, and to some extent, it does now in LA. But the irony in Doc's words is that Kawhi has just as much control over the Clippers.
He signed with the franchise under the agreement that he would be load managed. Did Doc rest his aging stars in the past in Blake Griffin and Chris Paul, both with injury histories? No. Kawhi has as firm a grasp on the throat of the Clippers front office as Lebron does the Lakers, if not more so.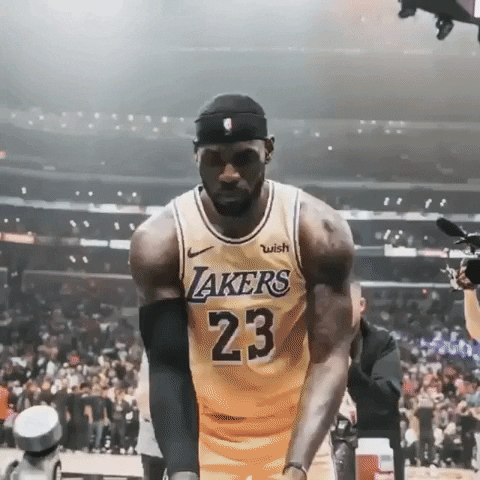 Load management has its benefits and its detriments. Resting your star player(s) allows for them to be fresh once the playoffs come; that's when the results matter most. On the other hand, cohesion and chemistry are sacrificed, and some teams are simply just not good enough to win games with their star player(s) out.
Players are going to continue to rest. The league is going to continue to look for ways to remedy the problem of players resting and great teams not taking the entire regular season seriously.
Lebron is turning 35 at the end of this month. In his age and wisdom, he understands his time in the NBA is much closer to the end than it is the beginning.
With this knowledge, he is fulfilling his commitment to playing when he is healthy, performing his craft for the plethora of fans that love to see it, and not taking for granted the beautiful game he gets to play.
Just look at Lebron this season, he looks like he is having so much fun.
View this post on Instagram
Load management shouldn't be frowned upon, because it has been proven to work. At the same time, we must applaud our superstars who play every game they can and who never cheat fans out of their money's worth.
Any day, the ability to practice our passions can be taken from us. The will of nature is out of our hands. What is in our hands is to practice our craft with care and patience each and every day, and never take that which has so mightily defined us for granted.