Cop, flip, and invest: Is reselling the drip still the wave for young hustlers?
This one is for all of those who make a living reselling drip.
Reselling items associated with popular culture is nothing new. Think about it. Before places like Flight Club existed, there were sports memorabilia stores selling trading cards, classic car culture, and vintage fashion has been in existence since our grandparents were born.
We grow up in a culture that is struggling between the nostalgic and the futurist; Steve Rogers versus Tony Stark.
Supreme has done more for the resale industry in recent years, making themselves a prominent force in streetwear by producing limited quantities of collaborative designs. eBay was once the holy grail for fashion items that were no longer found on retail racks and shelves.
Now there is Grailed, The Real Real, StockX, and Stadium Goods, to name a few.
---
Retail Therapy
What reselling – retail items – has done for the markets is open it up, quite frankly. Thus, making more opportunities for everyone to make money off the fashion industry's hard work.
To make a profit is something anyone could do if you get your hands on a desirable item from Supreme or anywhere else that offers exclusively marketed products of the 'culture.'
But with the lines and buying practices retailers allow in-stores and online, it's become even harder to buy that exact item you know will resell for the most money; like box logo tees, exclusive collaborations, and art decks by some of the highly respected living artists of the world today.
Supreme produces a limited number of items which adds to the resale value. Some wait in line for items, and then some manage the online shopping. They may use bots to help secure the bag and be able to purchase something that would be impossible to get otherwise.
The main thing is to get as much Supreme or the 'very rare' as you can and resell it for more than you paid. That would be how a business is run, generally.
---
Numbers Don't Lie
Wealthsimple conducted a study that showed an average resell profit of $67 on 149 selected items. Compare this to the top 12 re-sold Supreme items, which averaged out to a resale price of $7,312 that include the $11,000 (retail) pinball machine, which sold for $60,000 in 2018, according to Six-Figure Sneaker Head.
This sounds like a wall street broker's dream, but the wall street broker knows more about money than you do, especially if you consider the resale game an investment (doubt it).
Profits for 149 items weighed in at roughly $10,000, says Wealthsimple. With that in mind they suggest it is possible to make a million dollars in resale – it only takes 35 years or so. But, knowing that, it's not a very opportune area to start a business – knowing what's hot, how to price, and how to get a hold of inventory.
If you think you can just step into the ring with resale savages and the big boys like StockX and Stadium Goods, then this is something you should go about with a business strategy, as you would with any generic business idea.
The basics are simple, if you can't get your hands on solid inventory then you'll be playing small ball, making minimal to no profits.
With an estimate of $10k to earn by Wealthsimple, you still don't make enough money to continue to be the sneakerhead or hypebeast you are, without realizing you may not be eating meals for the rest of the year, rather your money goes back into retail stores for the same efforts.
---
Inventory Specialist
If you haven't noticed, stores like Urban Necessities have popped up, and have been achieving success to the tune of making 25 million dollars this year alone. Starting with a $40 investment from the founder, Jaysse Lopez has been buying items from resellers without hesitation, knowing that he needs inventory to make a fully sustainable business.
Without that mindset and will, seldom selling your Supreme hoodies or kicks you recently fell out of love with is just a re-up for some date money (with someone who may or may not even care).
Sneakerdon (the "BOOMIN'" kid a.k.a. @benjaminkicks) had got his start with the help of his parents who could afford tons of the rarest sneakers.
With that, and leveraging celebrity relationships, most of us would only dream of, he amassed an entire sneaker resale empire before he was even legal age to drink. That's not for anyone to feel discouraged because of your current situation – it is what it is.
---
Don't Get Gassed
To get hyped up without a plan or the proper resources in place, to get your feet wet in resale you'll be dragging those feet through the mud of professional resellers and shoppers who are just as hungry.
If you plan to resell as a profession, think twice, and make sure you are on your P's and Q's about how to get a hold of items – drop dates.
Be prepared to get in line and wait. Have cash in hand so they know you're not playing. High priced items yield great resale value, rare items require a greater effort to obtain and maybe some more money.
Over time the price of items changes – like the stock market, something StockX has made visible for consumers – and you want to be aware of that, so timeliness is key to selling and getting the most for your investment.
Know the landscape and be prepared to take the L as with any business, so plan accordingly.
---
Keep Your Pants On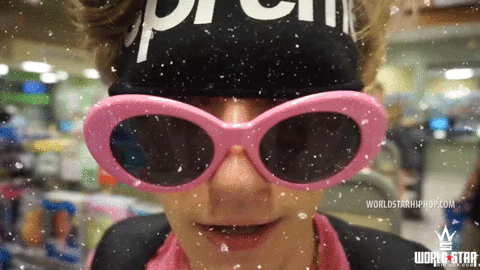 Good luck to those who give in to selling their rare-pairs or that hoodie collab' you got through the graces off an online app or in-line waiting.
The effort to get a hold of some of these items that resale at reasonable rates may not be as valuable to you if you could just be a fresh dressed person walking the street. But, if the numbers game intrigues you, feel free to sell the goods.
Wear your shit, otherwise!
Look out for this article on Reverie: PAGE