Cardi B's 'Bodak Yellow' passes Bieber's 'Despacito' on iTunes. It's lit.
Cardi B's "Bodak Yellow" officially passed "Despacito" on iTunes today and the Bronx is hype.
She shared the big news on Instagram today. It's not everyday a girl from the BX is on her way to having the number one song.
Can Cardi take down DJ Khaled and 21 Savage next?
https://www.instagram.com/p/BXDlbs4B2vG/?taken-by=iamcardib
---
You already know nobody is more hyped than THE KID MERO.
— THE KID MERO 🇩🇴 (@THEKIDMERO) July 27, 2017
It's been a wild couple years for Cardi B, real name Belcalis Almanzar. After dropping out of college and being fired from her job as a deli worker, Cardi started working as an exotic dancer uptown.
She coupled her dancing with her wild, no-holds-barred attitude and quickly became an Internet and social media celebrity.
After gaining hundreds of thousands of followers on Instagram (she now has over 7 million), Cardi went on to host events at nightclubs and just generally be a social media #influencer on the scene in New York.
In 2015, Cardi joined the cast of Love & Hip-Hop: New York.  
Cardi B was a source of quick-witted one liners, but also profound wisdom on Love & Hip-Hop and she soon become a cult star.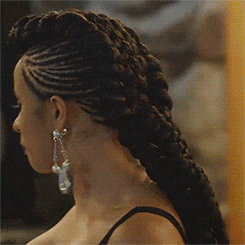 Watching any of Cardi B's interviews or her clips from Love & Hip-Hop, it's clear why people gravitate towards her.
The BX native is an infectious personality and the attention she's gotten is clearly based off that glowing persona, but "Bodak Yellow" is also kiiiiinda hot.
---
Peep the music for "Bodak Yellow" below.
With her flow semi-mimicking Kodak Black's "No Flockin,'" over a trappy beat, people like A-Trak are calling it the song of the summer.
---
Hear it from the man A-Trak himself.
Look at her crowd in Virginia Beach last week singing the entire song without even a pip from Cardi herself.
---
This is what the hottest track in the world right now looks like.
https://twitter.com/CardiBNews/status/888856661435322368
She may not be the greatest rapper of all-time, but her presence is pretty magnetic.
Cardi also seems to be somewhat of a marketing genius and she has a one-track mind to stack as much bread as possible.
She told The Fader back in June that she knows what's hot and that's the type of music she's gonna make,
"There are so many great New York artists that be like, 'Oh this new music is trash, this and that.' Well, unfortunately for you, it's what's selling. So… You gotta follow the trends, it is what it is. At the end of the day, you need to be with what sells. Sometimes it kinda crushes me because I wanna do music like how I like, but if it's not selling and it's not gonna work, then I'll change my sound. I have a passion for music, I love music. But I also have a passion for money and paying my bills."
Cardi's perspective is a breath of fresh air in the rap game, even if she's admitting to catering her style to sell as many records as possible. That kind of honesty is pretty rare from an artist these days.
It's also notable that she's a young (still 24!) woman in a genre of music that can be pretty harsh on woman acts.
Just yesterday Rick Ross told "The Breakfast Club" that he never signed a woman rapper "because I would end up fucking a female rapper and fucking the business up."
Some claim Ross' comments were taken out of context, but regardless of what Rozay was trying to articulate, the minuscule number of women rappers pretty much speaks for itself.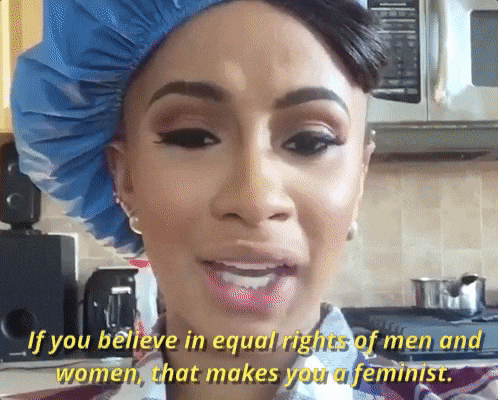 Eternal shouts out to Cardi B for putting on for the BX, all the dancers, and women rappers, ITUNES DON'T LIE.