Burger King's moldy Whopper is coming soon… Are we ready?
With no preservatives added to their menu, the Burger King Whopper is starting a new regime in 2020.
The King isn't dead, but he is surviving. Burger King is taking the preservatives out of its food products. Pulling a surprising, global, integrated advertising campaign the iconic fast-food chain is showcasing its iconic Whopper sandwich covered in mold.
For those who are friends of the King, this means you'll be eating better than before. Food tastes way better when natural and without the colors and flavors from artificial sources; reasons these burgers will satisfy the smallest taste buds.
In regards to the new Whopper, Christopher Finazzo, President Americas, Burger King Corporation said:
"The Burger King brand is currently rolling out the Whopper sandwich with no preservatives, colors, or flavors from artificial sources in the U.S. The product is already available in more than 400 restaurants in the country and will reach all restaurants throughout the year."
What is seemingly the boldest move by any restaurant anywhere is displaying the flaws of food. Burger King dares to showcase its famed Whopper sometime after preparation baring mold from decay.
This is counterintuitive as far as getting people to eat. But with the current reputation of fast-food in America, it's good to know that one restaurant is changing its attitude about their cuisine.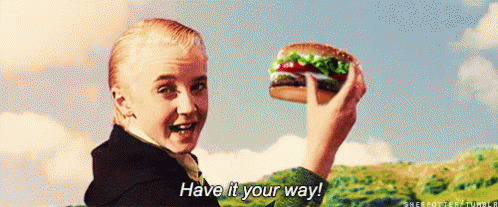 We now can identify that Burger King is selling real food that breaks down over time, something that has been tested in other fast-foods, showing their endurance of natural elements.
This is a refreshing take on fast-food and is something we should admire from Burger King as they want to be leaders in the 'clean' food market. They aren't at every store in the states but are working on it, standardizing this production in restaurants here, as well as abroad in the European markets.
https://www.youtube.com/watch?v=oSDC4C3_16Y&feature=youtu.be
Look out for the article on PAGE magazine.