With the 2019 Golden Globe nominations announced this morning, the awards season has officially kicked off. Like every year, of course, the list of nominees supposedly contains both surprises and snubs.
One of those surprises was the nomination of the Marvel box-office smash hit, Black Panther. But #BlackTwitter is certainly happy about the announcement.
anyways BLACK PANTHER DESERVES ITS NOMINATION. IT DESERVES A GOLDEN GLOBE. IT DESERVES AN OSCAR. JUST BECAUSE ITS A SUPERHERO MOVIE, THAT DOESNT MEAN IT WASN'T AN AMAZING FILM. NO MOVIE HAS EVER FELT THE WAY IT DOES EVERYONE CAN SHUT UP

— tyler 94 (@venomfuckr) December 6, 2018
black panther deserves an oscar
black panther deserves an oscar
black panther deserves an oscar
black panther deserves an oscar
black panther deserves an oscar
black panther deserves an oscar
black panther deserves an oscar
black panther deserves an oscar

— josie | 20 (@evanswrth) December 5, 2018
Black Panther about to get some major Oscar love and I am here for it. Coogler & Co. deserve. pic.twitter.com/n7XWmT2s7X

— Matthew A. Cherry (@MatthewACherry) December 6, 2018
Ryan Coogler's film earned three Golden Globe nominations — Best Original Score, Best Original Song and most notably, Best Motion Picture for the drama category.
Though Deadpool, was nominated in the combined "musical or comedy" category in 2016, the nomination for Black Panther marks the first time a Marvel film has been nominated for the Best Picture in the drama category.
But director Ryan Coogler missed out on a nomination, along with the film's hero, played by Chadwick Boseman, and its villain, played by Michael B. Jordan.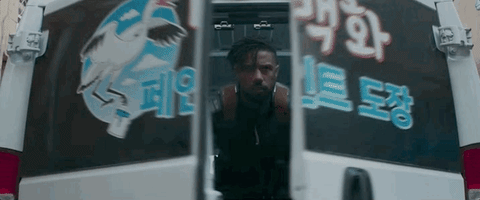 The overlooking of Boseman and Jordan's performances is not only a reminder that superhero movies are not held in high esteem amongst award voters, but that the roles for Black leading men have to fit certain criteria to be nominated for such awards. Cue, Green Book.
Nonetheless, the nomination is a big deal for Marvel Studios, Disney and finally, Black-centered narratives.
Since its release in February, Black Panther has grossed more than $1.3 billion at the global box office and has become a cultural phenomenon. But are box-office numbers as well as an enthusiastic fanbase taken into consideration amongst Academy voters?
Do they consider a superhero film worthy to be included in its Best Picture category?
Probably not, considering that there is a lot of prestige and elitism traditionally underpinning the award ceremony.
Yet, in light of the #OscarsSoWhite controversy and ratings for the movie award ceremony declining, the Academy has an incentive to consider nominating Black Panther.
At the same time, the potential Oscar nomination for the Marvel film coincides with the Academy's announcement of a new category called Most Popular Film, for the 2019 awards ceremony — one of several changes to their program in an effort to increase ratings.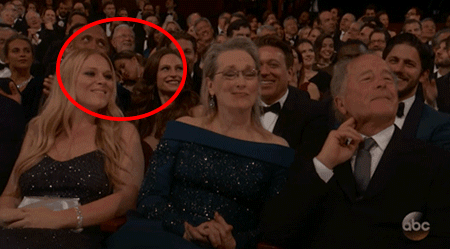 In explaining the Academy's decision, The Hollywood Reporter's awards columnist Scott Feinberg stated,
"Some will complain that adding such a category cheapens the prestige of the Oscars, making it more like the People's Choice Awards or MTV Movie & TV Awards, but that is old-world thinking. More than the length of the telecast or the name of the host, Oscar ratings have been shown to correlate with the popularity of the nominated films among the general public. And the gulf between what the public buys tickets to see and what the Academy nominates and awards has never been greater."
Other writers disagree with views held by the likes of Feinberg, declaring the new category as a desperate pull for ratings.
Though Oscar nominations are yet to be revealed, if Black Panther does get included in the new "popular" category, it will seem like a consolation prize for the film and a way for the Academy to stomach the reality that they are awarding a gold statue to a superhero film with an all-Black cast.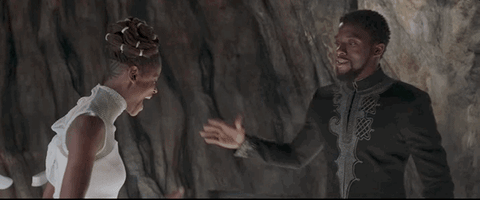 Though receiving a Golden Globe nomination is not always a predicate for an Academy Award nomination or win, most of the time, the Golden Globes do provide an indication as to how the Academy Awards will shape up.
Black Panther will be vying against Bradley Cooper's A Star Is Born, the blockbuster biopic of Freddie Mercury, Bohemian Rhapsody, Academy Award-winning director Barry Jenkin's, If Beale Street Could Talk and renowned filmmaker, Spike Lee's BlacKkKlansman.
Though the film is yet to be released until Christmas Day, the front-runner to win the Best Picture category at the Academy Award's is Vice.
After all, the Academy relishes a good biopic and loves seeing a method actor undergo a physical transformation for a certain role. In this case, Christian Bale has transformed into former Vice President, Dick Cheney.
Whether the Academy will hear the call of #Wakanda forever, is yet to be determined. Nonetheless, the film will stand in history and continue to be a cultural phenomenon, with or without an Oscar nod.