Baltimore has a homicide problem and the cops are sketchy about it
In my mind, I believed our country's police brutality problem was mostly centered around the Black youth of America.
That was until a little over a week ago when WBal TV 11 released that B-More's very own Detective Sean Suiter was killed with his own gun, while preparing to testify against his colleagues the next day. His killer is still unknown.
If you think this is a lil' sus, don't worry you're not the only one, especially since this only made local news.
https://twitter.com/ShaunKing/status/933502904828297217
The BPD didn't have much info for us, so we did a little digging on our own. The day after he was killed, Det. Suiter was ready to testify before a Federal Grand Jury against other cops in the department in a big corruption case with the Gun Trace Task Force.
The Baltimore Sun says the 18 year vet had joined Baltimore's homicide unit two years ago in order to combat the rising murder rate. His death was the 309th homicide this year in Baltimore and the third straight year with over 300 homicides in the city.
B-More out here wilin', but that's only part of the issue.
Over the course of his career, Suiter had worked over 25 cases with two of the nine indicted cops. These were mostly drug related cases regarding officers planting false evidence and straight up robbing people of their own cash and drugs over the years.
Reminder of some things that have been going down in Baltimore pic.twitter.com/ZjcqvQcdCa

— TDubs (@TwittenItBeNice) November 23, 2017
Safe to say Baltimore's police department has a history of corruption over the years. BPD's story behind the incident, is that while doing follow up on a triple murder in a "notoriously violent section" (gotta say that, word? SMH) of the Harlem Park area in West Baltimore, Suiter attempted to speak to a man "acting suspiciously," and was then shot. Classic.
And of course, the only lead is from an anonymous source claiming Suiter and his partner on duty apparently split up to cover both exits of the 900 block of Bennett Place. That's when Suiter was murdered. With no video footage. With his own gun. Word?
Baltimore Police Commissioner Kevin Davis said Suiter struggled with his killer, even making a brief call on his radio, at the time it happened. He said that Suiter was found with his radio still in hand and also added that, "Surveillance footage showed Suiter's partner taking cover when the gunfire erupted."
So then tell me why there aren't any CCTV cameras within 5 blocks of Bennett Place, the very same area. C'mon now Commish.
According to @OpenBaltimore, there are no CCTV cameras within 5 blocks of Bennett Place, where Det. Sean Suiter was fatally shot Wednesday. pic.twitter.com/xpViPpMqds

— Paul Gessler (@PaulGessler) November 20, 2017
Now here's another lil' detail that apparently got lost.
After being shot in the head, Suiter was placed in a patrol car to be hospitalized, which got into an "accident" on the way. He was then transferred to an ambulance that then finally took him to Shock Trauma.
New: multi car collision Wednesday involved BPD patrol car carrying gravely wounded Det Sean Suiter, Univ of MD Balto police confirm. Suiter transferred to medic to go on to Shock Trauma. pic.twitter.com/uou6GnLmnZ

— Jayne Miller (@jemillerbalt) November 17, 2017
In a statement via Baltimore Police Commissioner Kevin Davis, he said,
"They did the best they could under a very terrible, difficult circumstance."
Hold up, let me get this straight. So a detective was shot in the head, with his partner around, yet no signs whatsoever of the shooter. Then taken in a patrol car?  I didn't know detectives drove regular patrol cars.
Especially when the only reason behind not having any body cam footage was the fact that they were both detectives, dressed in suits and ties, not patrol officers. But then to get in a car wreck after being shot in the head? That's OD.
And of course the mayor was assured that the accident didn't cause a significant delay in Suiter's treatment. YOU get into an accident with a headshot wound and lemme know if it affected your treatment. Oh wait, you won't be able to… Sounds a lil' too much like Freddie Gray if you ask me.
Just last week, day before Thanksgiving, good ol' commish Kevin Davis dismissed all administrative charges against the final officer involved in the murder of Freddie Gray. We're all very thankful Mr. Davis.
Let's be real with ourselves, Gray goes into the police van completely uninjured, then comes out with "spinal cord injuries" that killed him? Yeah, aight.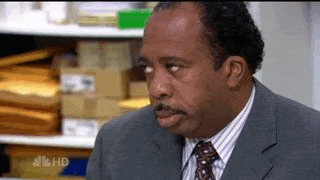 The point is, corruption runs deep in B-More's justice system.
Adnan Syed is still currently locked up 17+ years later for a crime he didn't commit and was possibly framed for after his charges were already dropped. Det. Sean Suiter was murdered the day before testifying against his own corrupt colleagues and no one has heard a thing about it.
Baltimore cops want respect from the community, yet what're they doing to each other? If this is what happens to an officer, how do you think they're treating dudes in the hood?
Of course this investigation won't bring out the national change that's needed to reform these types of police departments. And it's seeming more and more likely that Commissioner Davis is trying to sweep this under the rug so it won't — we already know his stance on police brutality at this point.
When it gets this tragic, you gotta go ahead and start from scratch. We don't need these type of pigs on the streets.