'Awkwafina Is Nora From Queens' is the show for 20-somethings on the rise
"Just by existing as a show, we're breaking barriers, and we're so grateful to be able to showcase an Asian-American experience that perhaps we haven't seen before." – Teresa Hsiao executive producer of Awkwafina Is Nora From Queens
Bolstered by its unique and layered characters, and clever, authentic writing, Awkwafina Is Nora From Queens is as original and entertaining of a comedy show we have seen in some time.
The Comedy Central show premiered on January 22, 2020, and was renewed for a second season before the pilot even aired.
True to the title, Awkwafina Is Nora From Queens is centered around Awkwafina's character's life living in Queens with her father and grandmother. All while trying to find her path in life as a woman in her upper-20s.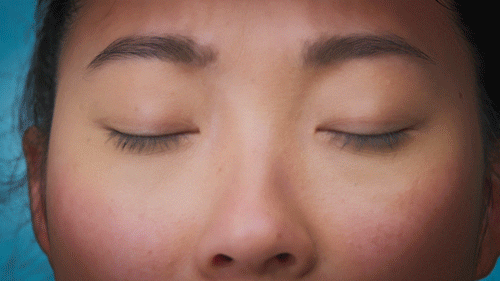 Along with Awkwafina, stars Lori Tan Chinn (of Orange Is The New Black) as Nora's grandmother and BD Wong (of Law & Order: Special Victims Unit) as her father.
They are both downright hilarious, and Wong specifically made me laugh out loud several times. Still, Chinn might take the W for being the trillest foxy grandma out there.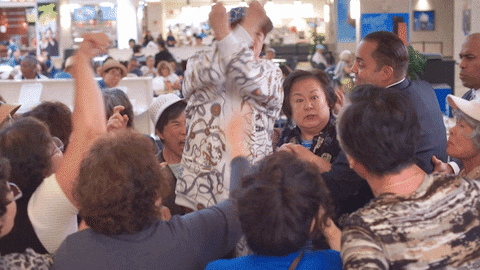 Awkwafina first came onto the national scene when her song "My Vag," went viral on YouTube. After she released more music, including her debut album "Yellow Ranger," she transitioned into acting. But, trust, she's still making bangers.
Since then she has appeared in supporting roles in Neighbours 2: Sorority Rising, Ocean's 8, Crazy Rich Asians, and Jumanji: The Next Level.
Most recently, Awkwafina became the first woman of Asian descent to win a Golden Globe in any lead actress film category for her starring role in the comedy-drama The Farewell.
Awkwafina (whose real name is Nora Lum), based Nora's character situation on her real-life before she became the global sensation she is today. Along with writer and producer Teresa Hsiao, Awkwafina wrote the pilot episode.
Hsiao has worked as a writer on the shows Fresh Off The Boat, We Bare Bears, and Family Guy, as well as being a writer and producer on American Dad. 
In addition to being part of Awkwafina's shtick, the brash comedy on Awkwafina Is Nora From Queens is reminiscent of some of the humor on Family Guy and American Dad.
No jokes are off-limits, no one is safe, and the showrunners don't seem to give a f***. Also, there is no mind-numbing laugh track instructing you of when to laugh, and we thank the showrunners and the heavens for that.
Awkwafina and Hsiao are a great pairing of screenwriters in the pilot episode; as main components of the show, we hope and expect them to write more.
This show does not take itself too seriously. It does not try to push the Asian-American narrative down your throat and in the process of trying to counter stereotypes, end up perpetuating them.
Instead, Nora From Queens focuses on a girl's life, her relationships, her future. And though her Asian-American identity is important to her and her family, it is not the basis for the whole show.
Teresa Hsiao told Fortune,
"The show features an all Asian-American lead cast, it's by Asian-American creators, and we're telling an Asian-American story… But we think it's a universal story as well."
Everyone who has experienced life in their 20s knows it is a whirlwind of emotions, relationships, decisions. There is no blueprint for how to successfully prepare yourself for the future and also enjoy yourself in the present.
The truth is we are all just guessing.
Awkwafina Is Nora From Queens is young, but so far it is a delightful and endearing show with likable characters and a hysterical, charismatic lead.
As with most good shows, we expect the writing to only get stronger, and that is a good sign for fans of comedy and Awkwafina to hear.
---
Make sure you tune in and check out Akwafina Is Nora From Queens every Wednesdays at 10:30 EST
https://www.youtube.com/watch?v=rrC3meq7gt0&gclid=CjwKCAiAyeTxBRBvEiwAuM8dndFwGv5d_MNpiI_Vl04898HyFZQiEbwFs9Gq6svn-zQT7PZjRR0nlBoCq1IQAvD_BwE