Apple employees continue to get fire benefits with brazy in-house health centers
Apple workers can add one more perk to their long list of employee benefits — in-house health care. At Apple headquarters in Cupertino, California, the revolutionary company has already established one wellness center that caters to its employees' health needs.
Imagine having a sore back from sitting all day at your desk then hitting up the company's physical therapist to professionally diagnose your lower back pain.
Right at your job, you would have direct access to a handful of doctors, chiropractors, dietitians, and physical therapists. All who are "dedicated to delivering compassionate, effective healthcare to the Apple employee population." 
Sheesh! As if the product discounts, stock options, and education benefits Apple employees already receive aren't enough.
Lowkey, this has me thinking — they already have their manipulative marketing hands in our pockets. We might as well sell our souls to the bitten Apple and eternally work for Tim Cooked. Fuck it!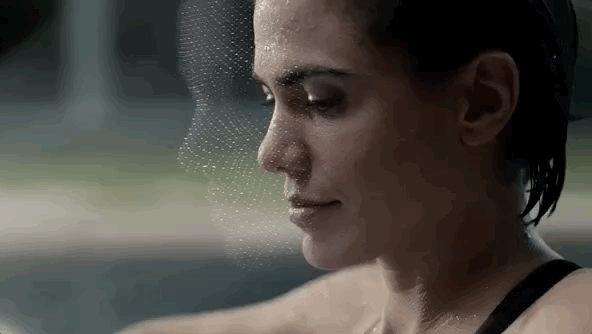 Why can't all workplaces follow suit and start blessing their employees with the fire benefits? It's just not fair!
It seems as if Apple is the second tech giant to break away from old-fashioned employee healthcare coverage. Amazon recently paired up with Berkshire Hathaway and J.P. Morgan and announced a plan to cut health costs and improve services for employees.
To make you even more envious and want to quit your day job, according to CNBC, Apple is looking to add two more clinics in Santa Clara County this spring operating under the name AC Wellness.
The vibes when you see an Apple employee, about to drop stupid guap at the Apple store, and invest in their employee benefits package…
Apple's wellness company is no joke. Currently, AC Wellness is looking to hire acute care physicians, nurse practitioners, phlebotomists, and an exercise coach.
Along with the most fire clinical staff ever, Apple employees close to the two new Santa Clara County health hubs will also have health program designers.
Their focus is to create healthy agendas to help prevent disease and promote thriving lifestyles. It sounds so official UGHHHH! Just peep the job listings.
On the downside, your bosses at Apple might be able to peep if you are really calling out sick for a valid reason.
According to the U.S. Centers for Disease Control and Prevention, health problems result in 69 million workers reporting missed days each year, reducing economic output by $260 billion per year.
No more calling out if you had a wild night with your cronies. Picture yourself dialing in sick aka 'hungover.'
Your boss would pick up the line and ask 'Why don't you come in and see your doctor right at work?' You would then stutter from the anxious feeling of lying and have to answer yes. Only making your stomach drop to hell because guess what? You just snitched on yourself.
There's also another wack possibility. While testing their latest health products and apps on employees – as Apple plans to do – your timeline of health could be closely monitored by the company you work for.
Ponder the possibilities, homie. If you are lacking on the hamster wheel, don't you think that word will get around that you lowkey don't care about your health.
Highkey you would have more money taken out of your paycheck because your AC Wellness insurance doesn't cover a trash lifestyle.
Catch an Apple employee in the club neglecting their forced health-related products and services training like…
https://giphy.com/gifs/dancing-wtf-fat-JYXlWJBlFAUU0