Anti-radiation cases have never been more reliable than with SafeSleeve
If you have an iPhone, go to settings, general, and then "Legal & Regulatory." There you'll find an innocuous-looking tab on "RF Exposure," detailing the kinds of radiation your iPhone is exposing you to, every day. Anti-radiation cases are gaining traction in markets, and as we spoke with SafeSleeve founders Cary Subel and Alaey Kumar, perhaps for great reason.
In a world that's becoming increasingly virtual, the fact that your phone could be harming you without you knowing is something straight out of a sci-fi horror flick.
But then again, who has the time to read that stuff? And how would you have known to go looking for it? In this hazy realm of EMF radiation and the threats our technology poses to us, SafeSleeve offers a solution with anti-radiation cases.
---
The design and practicality within SafeSleeve
SafeSleeve is designed with practicality and aesthetic functionality in mind. The logo represents the three types of EMF radiation that its cases protect users from: Extremely Low Frequency, Radio Frequency (Wi-fi), and thermal.
An even closer look reveals "SS" in the negative space, which reflects the seamlessness with which the brand hopes to integrate its products into consumers' daily lives. Taking care not to obstruct usage while protecting users, SafeSleeve is at the cutting edge of safe technology use.
The cases also come in a bevy of colorways and accommodate any model iPhone or laptop to ensure accessibility. Despite being imbued with state-of-the-art shielding technology, the products are sleek and minimal.
Cary and Alaey, founders of SafeSleeve, describe the design process as one in which protection and usability are of the highest priority.
Both founders are also aware that while low-frequency radiation might be dangerous, it's impossible to live and work in the 21st Century without a laptop or a phone.
Thus, they designed SafeSleeve as a way to allow users to safely enjoy their technologies without putting themselves in harm's way.
It's the same as like practicing safe sex – the best way to do that is abstinence. But that's not always realistic. So we're kind of like a condom for your technology, to protect you against electromagnetic radiation.

Cary, co-founder of SafeSleeve
---
Founding SafeSleeve
Cary and Alaey met at California Polytechnic State University in San Luis Obispo, where they both started as electrical engineers.
They worked well together and quickly became close friends. And then when EMF radiation was mentioned to them by chance, their collaborative relationship allowed for SafeSleeve to come about naturally.
A friend of mine whose dad is a neurologist told me I shouldn't use the laptop off my lap because of the radiation. He said it could lead to issues like infertility and certain types of cancers and all sorts of other potential health effects. That idea stuck with me – I told Alaey about it, and we both kind of researched the topic together.

Cary, co-founder of SafeSleeve
Neither of them were ready to be entirely convinced without some kind of data to back it. But still, when they dug into the topic, they discovered an immense amount of alarming research that already existed around 2010.
Being engineers, their next logical step oriented them towards researching solutions. It thus came as a surprise to both of them when they realized there really weren't many effective prevention methods.
So we pretty much set out to solve it ourselves

Alaey, co-founder of SafeSleeve
---
How the anti-radiation cases work
The way the case works is through radiation blocking shields – similar to something you might put on at the dentists office to take an X-ray. Shielding technology protects against ionizing radiation, which expels enough energy to remove an ion from an atom in your body.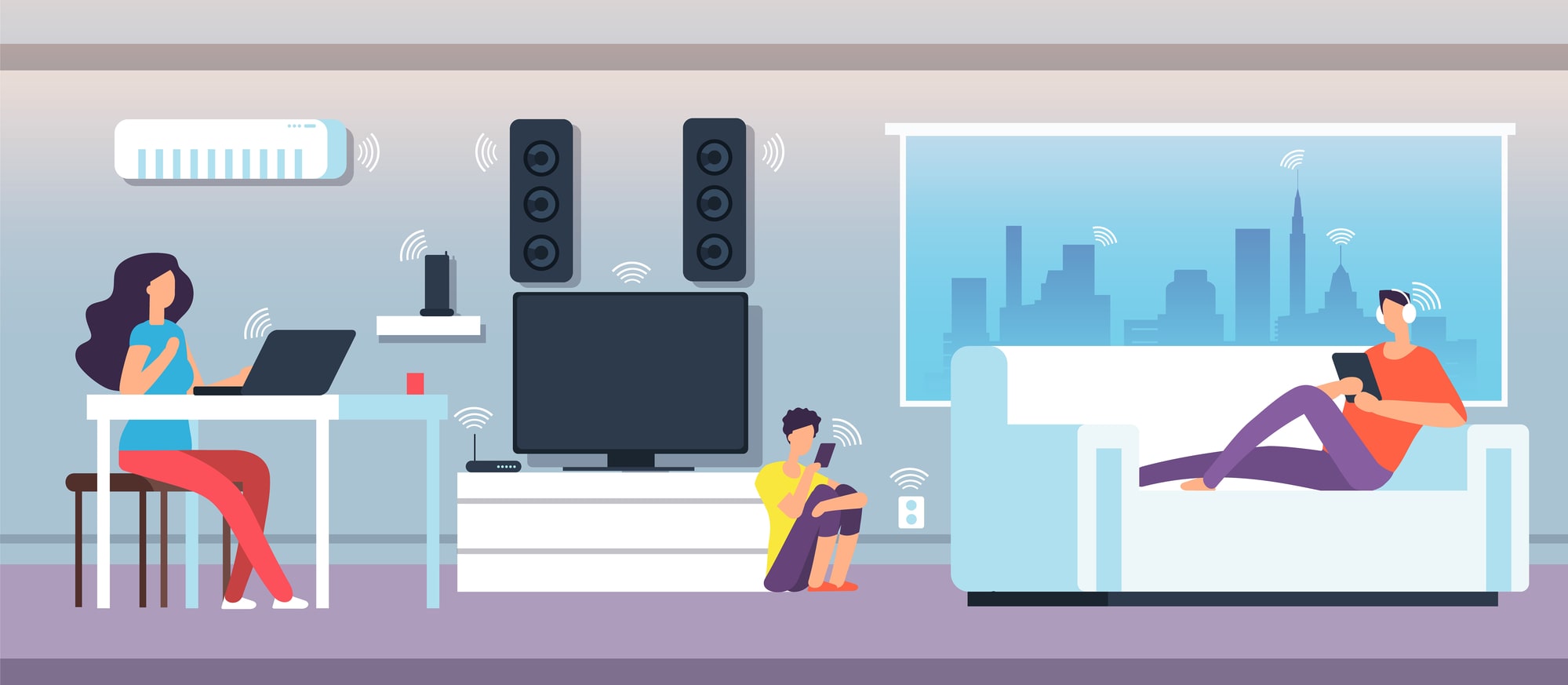 Ionizing radiation at higher frequencies has been linked to certain types of cancer. Lower emissions (RF) may be the cause of headaches, fatigue, or fogginess in technology users.
Unlike the heavy vests at the dentists, however, the technology is light as a feather. According to an FCC accredited lab, SafeSleeve technology is 99.9 percent effective at blocking RF radiation.
---
Why aren't more people talking about anti-radiation cases?
Cary and Alaey suggest that lobbying efforts by phone companies and also a lack of long-term perspective are to blame.
The situation is reminiscent of the early days of cleaning products, or cigarette consumption. New technologies that were purported as safe before long-term effects could be measured have since been exposed as dangerous.
I wasn't around for when doctors were recommending cigarettes as prescriptions. But I would imagine that people at that time thought 'this wouldn't be recommended by doctors if it was bad for me.' Likewise, with cell phones and laptops, people might think, 'This wouldn't be so prevalent and widely adopted, if it was bad for me.' Well the problem is, we'e the guinea pigs in a massive experiment. You just don't really know until until it all plays out.

Cary, co-founder of SafeSleeve
Cary and Alaey are also aware of how increasing virtualization poses even greater risks to younger consumers. As Zoom schooling and remote work becomes increasingly normalized, so does spending longer hours on the laptop or phone. This is one of a myriad of factors making EMF an urgent topic.
Perhaps the tides are beginning to turn on awareness around this topic.
---
Solutions for the future
Both founders, for example, were attuned to the news when Berkley became the first city to mandate a warning at the time of purchase. Though the warning merely stated that consumers might want to read the notice in their phones, the attitude seems to be shifting.
Cary and Alaey are at the forefront of these efforts, using their platform as a brand to simultaneously increase awareness. The SafeSleeve site features a blog that's almost 95 percent original content, focusing on synthesizing the latest studies in a digestible manner.
Though studies on RF have grown in the last decade, a lot of information is still being kept from the mainstream.
Whenever an article, like one that appeared in the Chicago Tribune detailing how Apple and Samsung cellphones are emitting radiation up to five times the legal limit, does make it to the mainstream, Cary and Alaey are careful to feature it on their blog site too.
Our mission is not just to create the best solution to this problem, it's to create awareness around this problem. And social media has really enabled us to do that and start conversations about it.

Cary, co-founder of SafeSleeve
---
Spreading awareness as to the perils of radiation
Several customers have also left glowing reviews of SafeSleeve products. Reviews mention lasting quality, easy use, and a feeling of ease.
Some anti-radiation cases also offer built-in card slots that have alleviated the need in some customers to use a purse as frequently.
They also raise awareness in friends and family that those wary of EMF exposure are eager to protect. One customer, a medical student themselves, accredits SafeSleeve for their solution oriented ethos.
SafeSleeve will save lives and will save many people from long doctor visits and complications down the road. A small and simple change can make a big difference. This is an investment for your health.

SafeSleeve Customer, 2021
---
Grassroots engineering to create the perfect anti-radiation case
SafeSleeve represents a kind of grassroots movement to protect consumers where companies and government agencies fail to.
By taking matters into their own hands, Cary and Alaey imagine that communities and individuals will be the ones to push the envelope and bring about the change we need.
Though some skeptics may still roll their eyes and dismiss the subject as a paranoid conspiracy, SafeSleeve hopes to serve anyone looking to take proactive steps around this topic. Anti-radiation cases have never been more accessible than now with SafeSleeve
If you're gonna buy a cell phone case, you want to protect your phone, right? For those that would rather be safe than sorry, you know, we want to provide a solution for you.

Alaey, co-founder of SafeSleeve