5 rappers who low key made more fire music after getting shot
Young Dolph was reportedly shot in broad daylight this week in Los Angeles.
The Memphis rapper was hit 3 times and is now thankfully in stable condition. This isn't the first time Dolph has had his life threatened, earlier this year having his bulletproof truck shot at over 100 times before a show.
With this story blowing up all over the internet it's only a matter of time before those unfamiliar with Dolph start to discover his music.
There is always a light at the end of every tunnel and many other artists who've been through this sort of thing can attest to that. What happened to Dolph is a tragedy and he's definitely in our prayers, but his career is about to explode.
Here's a list of rappers who managed to get shot and still find a way to come out on top.
50 Cent
Obviously this had to be the first person on the list. 50's story of getting shot 9 times has become hip-hop folklore.
The insane story became apart of 50's persona and helped drive his gangsta image he was selling.
After the shooting 50 went on to release his classic Get Rich or Die Trying record. The album went certified 6x Platinum and generated over 5 singles.
Since then 50 has made only money moves, his latest being his hit show Power, which is the #2 show on premier cable.
---
YG
The Bompton born and raised rapper was shot in 2015 at an L.A. recording studio.
Claiming that the shooting must've been an inside job, YG started moving a lot more carefully.
A year after the incident he released his album Still Brazy, which touched on the shooting multiple times. With songs like "Who Shot Me" and "Still Brazy" YG managed to drop a personal and gritty project, keeping that L.A. sound alive.
Also shout out to him and Nipsey Hussle for that "Fuck Donald Trump" track.
---
Fabolous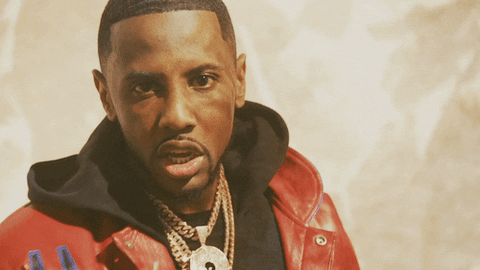 On October 17th, 2006 Fabolous was shot and arrested all in the same day. The Brooklyn rapper was hit after leaving Diddy's Manhattan restaurant in a parking garage.
When fleeing the scene Fab and his crew ran a red light and immediately got pulled over by the police. The officers found guns in the car and arrested the rapper.
Less than a year after Fab dropped his fourth studio album From Nothin' to Somethin' selling 160,000 copies in its first week. Since then Fab has constantly been on fire being champed as Brooklyn's favorite rapper.
---
Cam'ron
Killa Cam has so many legendary moments it's hard to remember them all. The time he got shot and drove himself to the hospital in a blue Lamborghini is unforgettable. In a failed robbery Cam was hit 3 times while wearing $200,000 worth of jewelry.
When confronted by reporters all he had to say was "I got shot 3 times and my album comes out Nov. 22. It was a sloppy job on their part, they didn't get anything."
Cam then went on a full forced beef with Jay-Z and his "Jeans with Chancletas." This guy is such a fucking legend.
---
Waka Flocka
When Waka was held at gunpoint in 2010 he kept it gangsta in usual Waka fashion.
While leaving a show, he and his friend were caught in their car with a gun held to their face. Waka told reporters in an attempt to preserve his life he gave up his jewelry though still got shot in the process.  Later that year he dropped his classic debut album Flockaveli.
The album had bangers like "Hard in the Paint" and "No hands" being a launching pad for Waka's crazy career.