5 life lessons learned from Will Smith's Rap Radar interview on Tidal
Will Smith is an "icon living" and at this moment in time, his life couldn't get any better. He was created to shift culture as he has many times over his illustrious career as a rapper, actor, and father.
One might even call Smith the "culture conquerer" of our generation. His legacy is a permanent print on society and his existence is an example that all can look to as a reference.
Exuding positive vibes the Fresh Prince recently caught up with Elliott Wilson and Brian "B. Dot" Miller for a rare interview highlighting his music career on TIDAL's Rap Radar podcast series.
On location in Budapest, Smith discussed his comeback to music, winning the first Rap Grammy Award, box office success, the Fresh Prince of Bel-Air, what makes a great emcee, and his appreciation for today's hip-hop talent.
He also kept it "very real" about how the passing of his father and the election of President Trump occurred within a day of each other. Plus, Smith opened up about the challenges of parenting and how his relationship with Jada Pinkett Smith has evolved.
Trust that the interview was worth the watch as there were so many gems dropped and we couldn't help but share the wisdom learned. Take some time and check out these five takeaways from the interview below.
1.  Maintain positivity and authenticity
During the interview, Smith touched on embracing social media and how it demands authenticity. Many might find this peculiar as the actor comes from an era where celebrity mystique made more dollars.
Still, he finds the influence of social media evolutionary beautiful as it pushes people, "more and more into having to reveal what's true because if you don't TMZ will."
Throughout his career, he's managed to maintain his character in two senses — the part of him that's a positive "Will Smith" and the part of him that holds his personal beliefs.
Smith told Wilson and Miller,
"In terms of authenticity, the character 'Will Smith' signs every autograph, is always happy, wants to see the fans, and is always in a good mood. And that is actually not authentic, right? I actually do want to slap somebody every once in a while. So, in terms of authenticity, I have successfully maintained positivity and now I'm working more to maintain authenticity…"
He continued,
"I'm granting myself the freedom to not give a fuck when I don't give a fuck and now I'm working into a space of much more authenticity."
---
2. Fuck talent. Be willing to die in the process of acquiring skill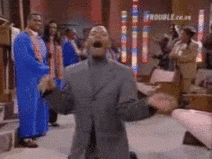 Smith's "sickening work ethic" is worth emulating for sure. He's never really gotten into the excitement of receiving awards although he's won a Grammy and has been nominated for Academy Awards.
Instead, his focus points more toward sales and "box office assassination." Lowkey, Smith doesn't even know where that Grammy he won back in the day actually is.
He proved himself worthy after making a tough transition from rap into acting. In fact, becoming the biggest movie star in the world was his first real goal and the first time he applied the skill to his talents.
In the interview, he expressed how important it is not to just rely on talent. Smith said,
"When I moved into acting that was the first time I started applying skill to my talents. I look at skill and talent separately. Like you're born with talent. There are certain things you just do naturally. You're gifted with a talent and you have it but skill is acquired through discipline. I've never seen myself as particularly talented. Where I excel is that I'm willing to die in the process of acquiring skill…"
---
3. Always be a student and learn from the experts
As expected Smith reminisced about his days as the Fresh Prince of Bel-Air. He explained how he felt insecure while trying to match the acting expertise of his co-stars. At the time Quincy Jones put together a cast that was so talented that Smith felt insecure.
He was thrown onto a set with James Avery who had 40 years of stage experience, Alfonso Ribiero who was in the business for 15 years, and Janet Hubert-Whitten who was a triple threat at the time. So you can imagine how intimidated Smith felt, especially, based on the fact that no one had asked him if he could actually act.
Still, he confidently found his way by learning the whole screenplay not only memorizing his own lines but everyone else's. Smith wouldn't allow himself to be on set and unable to perform at the same level as his peers.
He reminisced about the iconic scene from when his washed-up dad made an appearance on the show. It was because of Avery's acting expertise why Smith was able to absolutely crush this performance. He said,
"Behind the scenes of that James Avery was relentlessly on me to elevate. Like, James Avery wouldn't give me a damn inch. Like everything I said, everything I did for James Avery was like 'nope not good enough.' He was like you have this position. Look where you are and look what you are blessed with. He was like I'm sorry but I'm not accepting anything other than absolute committed perfection from you…"
Smith continued,
"Then it comes to the moment where we're in the scene together and I'm messing up the lines because I want it so bad. We're in front of the audience and I'm doing it and I'm furious. He holds on me and says, 'Hey, relax, relax it's already in there you know what it is. Look at me, use me. Don't act around me, act with me.' So, he's talking me through it and everything so I get it together. So, I do the scene and you know the thing and he hugs me at the end. While he's hugging me he whispers in my ear and says, 'Now that's fucking acting right there!'"
---
4. There's no such thing as "singular rightness"
Since his father's passing, it's easy to tell that Smith has become wiser. For him, it was a major crossroad, especially, because Trump was elected president the following day.
In a way, the loss of his father symbolized a new beginning. Smith now feels free in a sense where he gets to raise his family how he wants to do it and not the way that his father had intended.  Donald Trump becoming president helped him realize that no one actually knows anything.
The combination, for sure, shook him up but it forced him to go back to the drawing board and figure out how to trust himself.
Going back to his origins he figured out that the ideas of right and wrong are inseparable. He spoke on the notion of  duality,
"Right and wrong aren't separate things they're together. So, something that happens to you is the best and the worst thing that happens to you. You can't separate them. Like, they go together. Everything has its ying and its yang and you can't get around it… Rather than specific hard and fast rules and paradigms, now, I'm trying to feel the universe and feel the moments and feel the opportunities for what is right for me at this moment."
---
5. Push people to evolve and elevate to a greater harmony
At the close of the interview, Miller asked Smith's opinion on what makes a great emcee in 2018. The Fresh Prince's answer was heartwarming as he opined. He said,
"What makes a great emcee is the same thing that makes a great father, makes a great husband, makes a great politician, and makes a great human being. It is your commitment to your personal evolution, your personal growth for the purpose of assisting others… Nothing makes you happy other than being useful to others. That's it! That's the only thing that ever will satisfy that thing is that what you are is useful. So, to answer what makes an emcee great is an emcee's ability to create music that elevates other human beings and that's not an easy task to say and do things that elevate people…"
Smith is definitely talking from the summit. It'd be wise to absorb this advice. Find some time and take a listen to the podcast below if you can't watch.
Go ahead, learn something today lil' guy.