2018 is going to be the year of The Rock (just like 2017 was)
Dwayne 'The Rock' Johnson cleared $65 million at the box office last year, rounding him out as one of the top two highest grossing actors for the second consecutive year in a row.
Back-to-back finishes as one of the top two highest earning actors, at a glance, makes a lot more sense for a host of other names in Hollywood before it does for Dwayne Johnson, but it's a run that the late great film critic Robert Ebert saw over a decade ago.
After the Rock's 2003 performance in The Rundown, which featured a brief cameo by Arnold Schwarzenegger, he wrote:
"Whether The Rock will rival Schwarzenegger's long run as an action hero is hard to say," Ebert wrote. "But on the basis of 'The Rundown,' he has a good chance."
Now with the success of Jumanji, which scored an impressive $37.3 million last weekend, beating out The Last Jedi for the fourth consecutive week, it's clear that such is the case, in a major, major way.
Between the HBO show Ballers, The Fate of the Furious, Baywatch, and Jumanji, one would assume The Rock was making up for lost time. But according to him, it's that kind of relentlessness that creates those types of opportunities.
In an interview with Vanity Fair  last year, he spoke on just that.
"It's hard work and gratitude. You have to be focused, and you don't come to the table with an ego. Once you reach a level of success, it's about never taking anything for granted and showing gratitude. I am lucky to surround myself with smart people who are willing to take risks and willing to fail with me. I don't have all the answers, and they've helped me. You also have to believe in yourself. When you start doubting yourself and start being someone else, things won't work."
While jumping onto already successful franchises like, The Mummy, Fast and Furious, and G.I. Joe helped add to The Rock's cache and overall grossing power, pushing his range to play in movies like Race to Witch Mountain, Tooth Fairy, and Journey 2: The Mysterious Island showed he was willing to fail to be the type of movie star he is today.
Dwayne Johnson had all intentions of going pro when he went to Miami to play college football and while at the peak of his wrestling years he had no clue he was going into the movie business.
No wonder why he approaches the film industry like he has nothing to lose — he broke into Hollywood as an outsider. It was his failures that helped fuel the star he is today.
There are not many actors that can juggle multiple big budget feature films in a calendar year if they wanted to, let alone getting the opportunity to feature in them, making The Rock's run that more legendary.
With a new year underway The Rock is up to it again.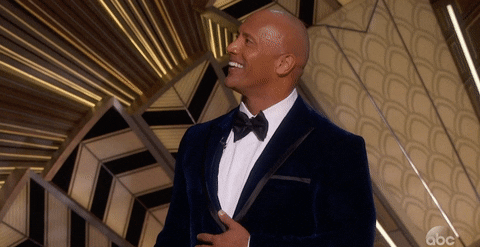 As of right now, he has a staggering 15-plus, projects in his slate. With his recipe of humor, action, and big budgets. there's a strong possibility he can finish as the highest grossing actor – or top two — again for the third consecutive year.
It seems like the key to dominating Hollywood is to never stop, and if he keeps cracking out these hits, I don't see why he would.